Disney+ adds racism warnings at the start of classic animated films
16 October 2020, 15:25 | Updated: 17 November 2022, 15:44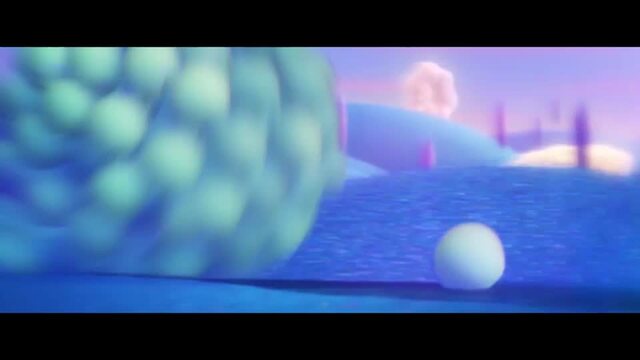 Watch Pixar's Soul trailer
Dumbo, Peter Pan, Fantasia and Lady and the Tramp will now all include content warnings that flag offensive and racist stereotypes.
Disney+ has added a lengthy content warning at the start of some of its early animated classics, flagging offensive depictions and racial stereotypes that appear within the films.
The 12-second content warning will now appear on certain Disney animated films including The Lady and The Tramp, The Aristocats, Dumbo, Peter Pan and Fantasia.
Once viewers hit play on any of these films, an un-skippable message will pop up that reads: "This programme includes negative depictions and/or mistreatment of people or cultures. These stereotypes were wrong then and are wrong now."
"Rather than remove this content, we want to acknowledge its harmful impact, learn from it and spark conversation to create a more inclusive future together."
READ MORE: Disney+ launches GroupWatch feature that lets you watch shows with your friends
At the end of the warning, Disney directs viewers to their 'Stories Matter' website.
The site further explains why the company has decided to add these warnings: "As part of our ongoing commitment to diversity and inclusion, we are in the process of reviewing our library and adding advisories to content that includes negative depictions or mistreatment of people or cultures.
"Rather than removing this content, we see an opportunity to spark conversation and open dialogue on history that affects us all. We also want to acknowledge that some communities have been erased or forgotten altogether, and we're committed to giving voice to their stories as well."
Disney Advisory – Stories Matter I The Walt Disney Company
Last year, a shorter and smaller version of the content warning was added to the films that included harmful racial stereotypes and depictions.
The new content warning comes a few months after Disney committed to replacing the Splash Mountain ride in its theme parks. The ride is based on 1946 film Song of the South, which many have called racist and offensive due to its stereotypes and tropes. The film has never been released on home video and will not be available to stream on Disney+.
Splash Mountain will now be re-themed as a Princess and the Frog ride. In a statement, Disney said: "With this longstanding history of updating attractions and adding new magic, the retheming of Splash Mountain is of particular importance today. The new concept is inclusive – one that all of our guests can connect with and be inspired by, and it speaks to the diversity of the millions of people who visit our parks each year.
READ MORE: Disney are reportedly developing a live-action Hercules movie