Disney's Reflect is being praised for its plus-size animated main character
28 October 2022, 12:20 | Updated: 17 November 2022, 15:23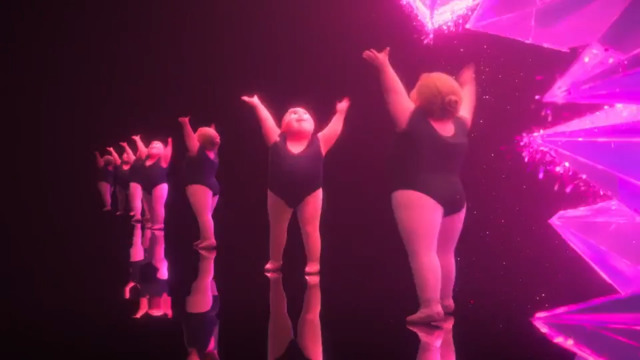 Disney releases first look at 'Reflect' short film
Reflect tells the story of Bianca, a ballet dancer who experiences body dysmorphia.
Disney is being praised for featuring its first-ever plus-size animated main character in a short film called Reflect.
Reflect is a Disney+ short about Bianca, "a ballet dancer who battles her own reflection, overcoming doubt and fear by channeling her inner strength, grace and power."
The short is part of Disney Plus' Short Circuit season 2, and this one in particular focuses on body image and the importance of nurturing your own self-esteem and confidence.
Reflect is available to watch on the streamer right now. The 5-minute film starts with a voiceover from director Hillary Bradfield who explains that the idea for the short came from thinking about her own body philosophy.
"I feel like I'm a very body positive person in principle, but when it's on a personal level, it's a lot harder to be body positive," she said.
"When people watch the short, I hope they can feel more positively about themselves and how they look, and feel okay about the tough parts of the journey," she added. "Maybe sometimes you go to the dark place to get to the good place, and that's what makes the good place so much more beautiful."
The short sees Bianca confidently practicing ballet in a dance studio before she becomes self-conscious about her body around the other dancers. As she looks into the mirror, she's plunged into a dark dreamscape where she's confronted by broken mirrors and reflections of how she perceives her body in that moment.
Bianca then pushes those thoughts away and begins to dance again, as the broken mirrors turn to glitter. She returns to the real world dance class and smiles in the mirror.
Over on TikTok, people have praised the short film, and shared their own experiences and feelings about how it feels to see a character like Bianca on-screen.
"This resonates with me, I developed body issues when I was young in ballet. So I quit. I'm so excited for this," one user wrote. Another shared: "As a midsize ballet dancer, this means so much to me."
Several users also commented that they "needed to see this" when they were a child.
But while people are thrilled to see a plus-size character brought to life by Disney, others have criticised the short film and have called for the studio to create a plus-size character whose storyline isn't solely focused on their body.
One user wrote: "Yeah idk why can't we have plus-size Disney heroines without the whole storyline being about their weight???"
Of course, there's plenty of room for that to happen in other projects. Here's hoping Disney can bring more main characters like Bianca to life on-screen in one of their next major animated movies... A badass Disney princess who just happens to be plus-size? We would LOVE to see it.
Read more Disney news here:
Sofia Wylie & Sophia Anne Caruso Pick Their Own Interview Questions | The School For Good And Evil