KiKi Layne calls out Don't Worry Darling for cutting most of her scenes
26 September 2022, 16:11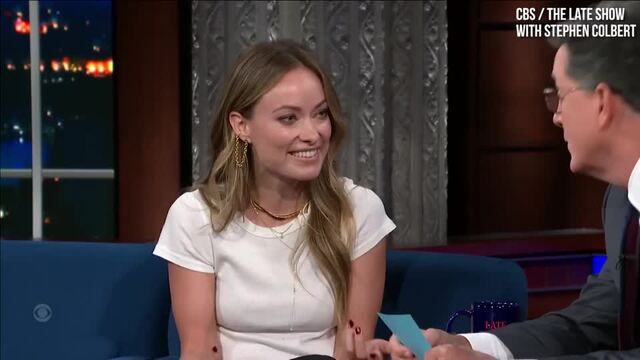 Olivia Wilde reveals if Harry Styles spat on Chris Pine
KiKi Layne plays Margaret in Don't Worry Darling and has avoided all press for the film.
Don't Worry Darling star KiKi Layne has called out the people behind the film for cutting most of her scenes out of the movie.
Don't Worry Darling is no stranger to drama. The Olivia Wilde-directed film stars Florence Pugh and Harry Styles in a 1950s town where all is not as it seems. Ahead of the film's release, much of the conversation surrounding the project has focused on the alleged fallout between Olivia and Florence, as well as a viral false rumour that Harry spat on his co-star Chris Pine.
Don't Worry Darling debuted last week (Sep 23) to mixed reviews from viewers and critics. Now, KiKi Layne, who plays the role of Margaret in the film and previously acted in If Beale Street Could Talk, has opened up about her experience on set.
READ MORE: Don't Worry Darling's original script ending is very different from the film
Taking to Instagram yesterday (Sep 25), KiKi shared photos of her and her co-star, and now boyfriend Ari'el Stachel, with the caption: "The best thing about #DontWorryDarling is that I was lucky enough to meet @arielstachel. They cut us from most of the movie, but we thriving in real life. Love you Ari! #GotMyCheck #GotMyMan #EverythingHappensforaReason".
In the comments, Ari'el responded by writing: "My love. You are a queen and your talent shines so bright. I was thirsty then and I'm thirsty now." Meanwhile, Ari's co-star Gemma Chan, who plays Shelley in the movie, and likewise has confusingly minimal screen time, left a series of heart emojis in the comments.
Ari'el and Kiki play husband and wife, Ted and Margaret, in the film. When we first meet Margaret, we find out that she has become an outcast among Alice (Florence) and the other housewives. However, bar one pivotal scene in the movie, we barely see Margaret or Ted again.
Kiki hasn't made any further comments about working on the film but she has avoided all major Don't Worry Darling press, including the film's much-talked-about Venice International Film Festival premiere.
What do you think? Would you have liked to have seen more of Margaret and Ted in the film?
Read more Don't Worry Darling news here:
Drag Race UK's Just May Claps Back At Danny Beard's Shady Remarks | Drag Race Yearbook