Dylan O'Brien Was Almost In Your Fave Disney Channel Show & It Would've Changed Everything
12 September 2017, 11:33
This is actually life changing.
We first met Dylan O'Brien as Stiles Stilinski on Teen Wolf in 2011 and promptly fell in love with him and his portrayal of Scott McCall's hilarious, loyal best friend. But all of that could have happened A LOT sooner because it turns out that Dylan had previously auditioned for one of the biggest Disney Channels shows - and it's one of your favourites.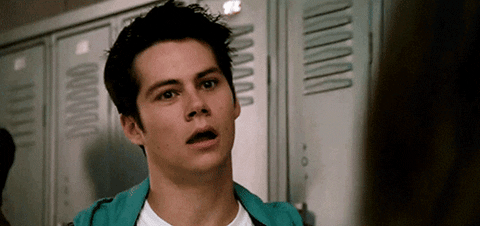 MTV
In an interview with Vulture, Dylan revealed that soon after starting his infamous YouTube channel (moviekidd826) in 2006, he got signed by an agent and started going out and auditioning for roles... and one of them was for Wizards Of Waverly Place.
YES - Dylan could have been co-stars with Selena Gomez and could have potentially even starred opposite Cole and Dylan Sprouse in that weird Wizards on Deck with Hannah Montana crossover event. No other details were revealed, such as WHO he auditioned for, but there's a pretty strong possibility that is was probably one of Alex's siblings, Max or Justin. Oh my god, things could have been SO different.
Mind you... had Dylan snagged the role - and assuming he would have stayed on until the final episode in 2012 - would that have meant that he would have never become Stiles?! Who would have Scott's back?
We're sweating just thinking about it, tbh. Maybe it was all for the best.
via giphy.com