There's Something Different About Eleven's Hair And We Bet You Didn't Even Notice
25 July 2017, 16:11 | Updated: 7 November 2017, 16:48
They've been lying to us... Friends don't lie!
On Saturday (July 22), the television Gods blessed us with a gift that we've been waiting for since the summer of 2016. During their panel at San Diego Comic Con, the very first full length trailer for the second season of Stranger Things finally dropped and it was MINDBLOWING.
Set to the terrifying vocals of Vincent Price on Michael Jackson's 'Thriller', the boys are back at it, Will is struggling to cope with life after The Upside Down, Nancy has a gun and Barb is still dead.
It's not until the end of the trailer do we get a glimpse of Eggo Queen Eleven, who is still stuck and trying to escape The Upside Down but things weren't all as they seemed - particularly in the hair department.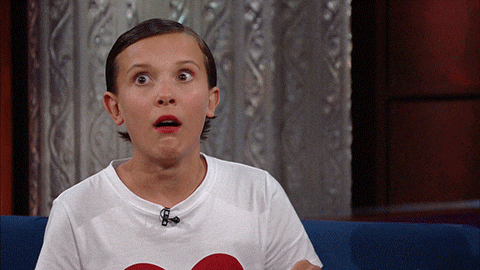 CBS
As we all know, Millie Bobby Brown famously shaved her long locks for the role and she's back again for round two with her signature buzzcut. But anyone who follows Millie on Instagram and Twitter will know that she's been growing her hair out since the first season wrapped.
So if her hair is long now, and she didn't shave it or cut it again throughout the filming of season two... how did they get her hair to look like it did when we last saw Eleven?
SPOILER ALERT: Eleven's hair throughout season two is actually CGI'd.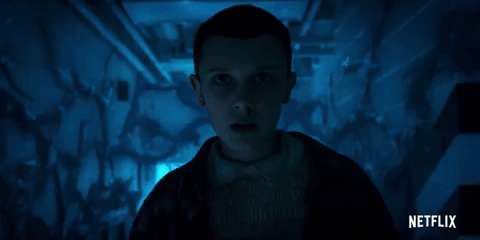 Netflix
Marie Claire asked executive producer Shawn Levy how the hell Millie managed to get away with leaving her hair in tact during the shoot (which wrapped around June 2017) without cutting her hair and their reasoning behind it was actually so sweet.
"We couldn't be so heartless as to make her shave her head all over again, so because Millie's hair was longer, and some of Season 2 needed that same buzzcut, we put all of her hair under a wig and then used visual effects to help make it look like a perfect match to the end of Season 1. So a combination of wig and VFX."
So there you have it. When Stranger Things drops in October, keep an eye out on Eleven's hair towards the start of the season to see if you can spot the digital editing and visual effects on that head of hers.