Priscilla trailer praised for exploring the age gap between Elvis and Priscilla Presley
4 October 2023, 12:02 | Updated: 4 October 2023, 12:07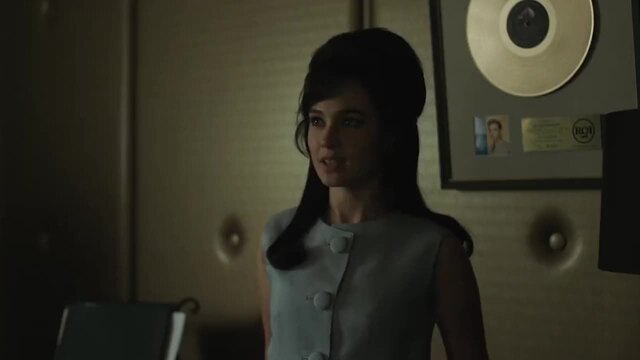 Watch the official Priscilla trailer
"Really emphasises how much Priscilla was an ACTUAL child when they met."
Sofia Coppola's new film Priscilla is being praised for exploring the reality of the age gap between Elvis and Priscilla Presley.
Throughout cinema history, Elvis Presley has been portrayed many times on screen to varying degrees of success. In 2022, Baz Luhrmann's Elvis received widespread critical acclaim for its take on Elvis Presley's story. However, the film was also criticised for avoiding portraying Elvis in a negative light and glossing over the age gap between Elvis and Priscilla.
READ MORE: Jacob Elordi's Elvis performance in Priscilla earns rave reviews
By contrast, Priscilla looks set to directly engage with how much older Elvis was than Priscilla and how that age difference played into their relationship. Not only that but it will be told from Priscilla's perspective. The full-length Priscilla trailer is finally here and viewers are lauding the film for portraying this particular side of Elvis and Priscilla's love story.
How much older was Elvis than Priscilla?
Fans of Elvis will already know that Elvis was 24 and Priscilla was 14 when they first met each other at a party at Elvis' home in Germany in 1959. The two carried on seeing each other throughout Elvis' military service and Priscilla moved to Memphis to officially live with Elvis in 1963 when she was just 18. Priscilla and Elvis married in 1966 when Priscilla was 21.
In the Priscilla trailer, it is made clear that Cailee Spaeny's Priscilla is only a child and Jacob Elordi's Elvis is an adult. When Priscilla's parents ask Elvis why he's interested in their daughter, he replies: "She's much more mature than her age." The music then takes a dark turn when Priscilla disagrees with Elvis and asks him about his rumoured infidelity.
Reacting to the trailer on YouTube, one person commented: "Really emphasizes how much Priscella [sic] was an ACTUAL child when they met. yikes but also good for this film for portraying reality."
Another wrote: "This is exactly what i HOPED it would be. showing form a young girl's perspective how TRULY insane this age gap is. what an absolute creep elvis was."
Priscilla is based on Priscilla's own 1985 memoir Elvis and Me. Discussing the age gap between her and Elvis and how they fell in love at the Priscilla premiere, Priscilla said: "Elvis would pour his heart out to me, his fears, his hopes, the loss of his mother which he never ever got over, and I was the person who really really sat there to listen and to comfort him."
Priscilla continued: "I was a little bit older in life than in numbers and that was the attraction. People think, 'Oh, it was sex…' Not at all. I never had sex with him. He was very kind, very soft, very loving." She then added: "But he also respected the fact that I was only 14 years old. We were more in mind and thought. And that was our relationship."
Priscilla comes out in cinemas October 27th. What do you think? Will you be watching?
Ashnikko Breaks Down 'Weedkiller' Track By Track | Making The Album