Enola Holmes 2: Everything about the sequel we know so far
23 September 2020, 08:14 | Updated: 23 September 2020, 14:12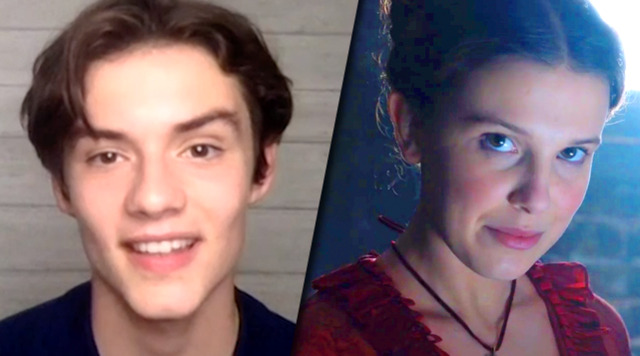 Louis Partridge teases Enola Holmes 2 with Millie Bobby Brown | PopBuzz Meets
Will there a sequel to Enola Holmes? Here's everything we know...
With the release of Enola Holmes on Netflix, the game is truly afoot – but will there be a sequel?
Starring Millie Bobby Brown as the teenage sleuth, Enola Holmes is already on its way to becoming Netflix's next big movie franchise.
The film based on a novel series by Nancy Springer, detailing the escapades of Sherlock and Mycroft's younger (and just as brilliant) sister. Along with the first novel on which the film is based, there's five more books in the series.
When the news was first announced that Millie was set to star in and produce Enola Holmes, it sounded like there was plans to turn it into a multi-film franchise. However, with recent copyright claims from Sir Arthur Conan Doyle's estate popping up, and the move to Netflix, it's unclear if those plans are still going ahead.
Either way, the ending of Enola Holmes certainly sets up a whole load of narratives that could be explored in later films and fans will no doubt be desperate to see more of the characters.
Here's everything we know about Enola Holmes 2 so far...
Enola Holmes 2: Will there be a sequel?
There's no confirmation on a sequel just yet but it feels like a definite possibility, given just how popular Millie Bobby Brown is. There's five more books in Nancy Springer's novel series, so there's plenty of source material for whatever is ahead for the movie franchise.
Louis Partridge, who plays Lord Tewksbury, told PopBuzz that he hopes Enola and Tewkesbury can reunite and develop their relationship further, if a sequel is given the go ahead.
What will happen in Enola Holmes 2?
If the sequel is given the go ahead, it's likely that it will be based on the second book in Nancy Springer's novel series, The Case of the Left-Handed Lady. In this book, Enola tries to find Lady Cecily Alistair, who disappears from her own bedroom.
In the third book, which could also end up being part of the sequel, Dr Watson is introduced. Enola sets out to find him using the language of flowers, after he goes missing.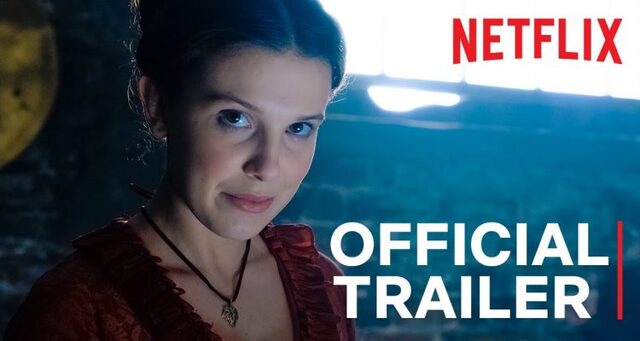 The official trailer of Netflix's Enola Holmes starring Millie Bobby Brown
When will Enola Holmes 2 be released?
Due to the fact that nothing has been confirmed by Netflix yet, it's unclear exactly when (or if) we'll see an Enola Holmes sequel.
With production delays and shutdowns still affecting the industry, a potential sequel will likely be pushed back even further. Millie Bobby Brown will also be spending at least 6 months filming Stranger Things 4.
If a sequel does get confirmed, it's likely that production won't begin until the later half of 2021, with a potential 2022 release date.
Who will be in the Enola Holmes 2 cast?
Well, Enola Holmes herself will be back in action, obviously. Millie Bobby Brown will be back in the corset, and back on producing duties should the sequel confirmed.
Fans can probably expect to see more of Henry Cavill and Sam Claflin as Sherlock and Mycroft Holmes too. With mystery still looming about Enola's mother Eudoria, it's also likely that Helena Bonham Carter will make her grand return. (Well, we hope so, at least!)
It's unclear if Louis Partridge will return as Lord Tewksbury, but given the brilliant dynamic he and Millie have on screen, we're sure they'll find a way to bring him back.
Adeel Akhtar will also probably return as Inspector Lestrade.