Evan Peters Is Joining ANOTHER TV Show And You're Gonna Be Obsessed
27 October 2017, 12:58 | Updated: 6 November 2017, 10:23
Evan Peters on a TV show with Tatiana Maslany? SIGN ME UP.
If you're a fan of Evan Peters, your life is about to get 10x more exciting because ya boi has just been cast in a brand new TV show and it sounds kind of amazing.
Evan is about to step outside of the twisted American Horror Story world for a sec and dive head first into another one of Ryan Murphy's brand new creations, Pose.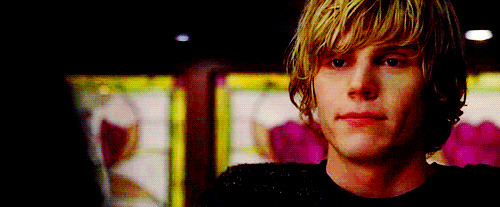 FX
Pose, an anthology show created by Murphy, Brad Falchuk, and Steven Canals, will focus on New York City in the 1980's and the various social scenes within it. From the insanely wealthy to the underground ball culture, the show will explore the juxtapositions between them.
Evan will play a character called Stan and will be reunited with his Murder House co-star Kate Mara who will star as his wife Patty. Together, they portray a couple who move to New York in the 80's and get sucked into the glamorous world.
Tatiana Maslany and James Van Der Beek have also joined the cast. The show has already made headlines and broken a record for casting five transgender actors as series regulars, a first for literally any show on TV.
Shooting starts in November and the show is expected to air in 2018. We don't know about you but we're SO excited to see Evan do something that doesn't involve Kai Anderson, politics and blue hair. Come through with the goods, Ryan Murphy.
FX
____ ____ ____ ____ ____
Listen to the #PopBuzzPodcast with Stranger Things' Caleb McLaughlin and Noah Schnapp right here or subscribe for free on iTunes to get new episodes sent straight to your phone every Friday.