Evan Peters wants to do a rom-com and play a "normal person"
28 October 2022, 12:25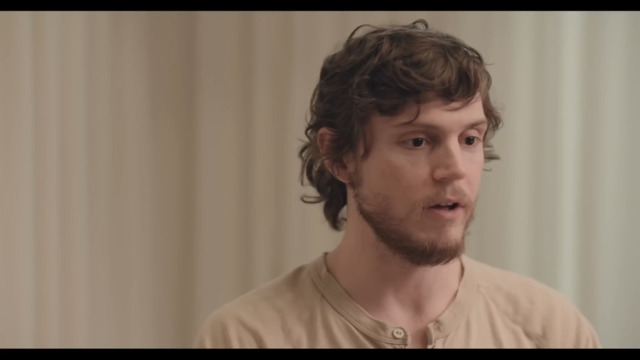 Evan Peters opens up about playing Jeffrey Dahmer
Evan Peters asked Ryan Murphy to do something lighter before he was cast as Jeffrey Dahmer in Netflix's Dahmer.
Ryan Murphy has said that Evan Peters wanted to play someone "normal" before he was ultimately cast as Jeffrey Dahmer.
Over the course of the past decade, Evan Peters has become famous for taking on challenging roles. From Tate Langdon in American Horror Story: Murder House to Jeffrey Dahmer in Dahmer - Monster: The Jeffrey Dahmer Story, Evan often plays unimaginably dark characters. It took Evan "two years to recover" from his performance in AHS: Cult.
Now, Ryan Murphy has let slip that Evan actually had expressed interest in doing a rom-com instead of Netflix's Dahmer.
READ MORE: Evan Peters says Jeffrey Dahmer is the hardest role he's ever had to play
In a new interview with The Hollywood Reporter, Ryan confirmed that Evan "wanted to play someone normal and maybe go do a rom-com" before he asked Evan to take on the role of Jeffrey Dahmer in Dahmer. Ryan stated that, out of respect for Evan, he auditioned 100 people for the part but then decided that Evan was best for the role and sent him the script.
Discussing Evan's response, Ryan said: "He called me the next day, and he said, 'It's so challenging. It's so difficult that I kind of have to say yes to it, even though I'm terrified of it.'" In the same interview, Evan said that he read everything on Dahmer "in an attempt to try to understand why he did what he did, and the struggle that he had with it."
This isn't the first time that Evan has expressed interest in doing something more light-hearted. Speaking with W back in 2018, Evan said that he's "dying to" do a comedy: "It's where my heart really lies, I think. I love physical comedy".
Evan previously told GQ that he had to take a break from AHS for the sake of his mental well-being. Following Apocalypse, he said: "I'm going to take a break, regroup, decompress, get back in touch with what I feel like I want to do. Not that I didn't want to do any of those roles – they're exactly what I wanted to do. It was just zero to 100 instantaneously."
Evan went on to explain: "I'm goofy, I'm silly, I like to have fun. I don't like to yell and scream. I actually hate it. I think it's disgusting and really awful, and it's been a challenge for me. Horror Story sort of demanded that of me. It's been all a massive stretch for me and really difficult to do. It's hurting my soul and Evan as a person."
When Evan took a break from AHS after Apocalypse, Ryan told Entertainment Weekly: "He and I talked after it, and we decided maybe it was time to do some comedy." However, Ryan is still yet to make that happen.
Someone write Evan Peters a rom-com challenge!
Read more Evan Peters news here:
Sofia Wylie & Sophia Anne Caruso Pick Their Own Interview Questions | The School For Good And Evil