This New Netflix Show Is Coming For The 'Stranger Things' Nerd Crown And We're So Excited
28 June 2017, 12:44 | Updated: 7 November 2017, 16:49
A show about misfits in the 90s? The outfits are gonna be amazing.
If you haven't already noticed, Netflix is going full period drama on us. With the success of shows like The Crown, Stranger Things, and GLOW, Netflix is giving us late 20th century realness and we're hooked.
In keeping with their new found love of all things pre-2000s, Netflix are gearing up to bring us a new drama that people are already comparing to Freaks and Geeks and Stranger Things .
Netflix has just ordered episodes of Everything Sucks!, a coming of age dramamedy set in 1996. The show chronicles the lives of two groups of high school misfits and their wider circle. It's the drama kids versus the A/V Club (audio visual club) kids and we're guessing we're going to be reliving our own high school misfit feels.
If you'll remember, the Stranger Things kids were also in A/V club, drawing some strong nerd parallels within the Netflix universe.
via Netflix/Stranger Things
The show revolves around how truly terrible high school can be (something we all can understand, I'm sure) while exploring the music, style, and culture of the 90s.
We're very excited, but we're going to have to curb our enthusiasm because Everything Sucks! is set to drop in 2018. Meanwhile, can we talk about the Freaks and Geeks teas we're getting from the whole thing? WE'RE READY.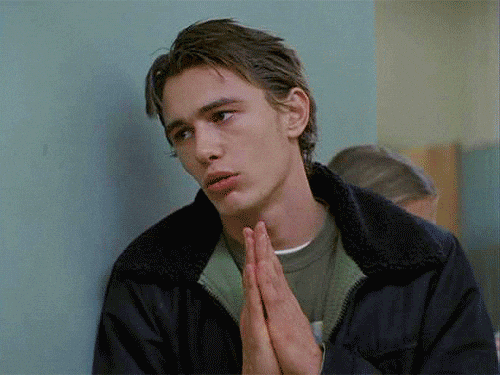 via Freaks and Geeks