Fantastic Beasts 2: Release Date, Characters, Plot and Everything You Need To Know
13 March 2018, 16:56 | Updated: 19 November 2018, 12:55
Fantastic Beasts: The Crimes Of Grindelwald is coming.
Ever since we stepped out of the cinema after our first Fantastic Beasts viewing, we were dying to know more about the wizarding world in America and of course, the impending romance/beef between Dumbledore and Grindelwald. Ugh... if only we had some more information about the next instalment. *cries*
Well, now we finally do! The second instalment in the series FINALLY has a subtitle and a release date - and we've just got our first trailer. Make sure you clear your schedules for The Crimes Of Grindelwald on November 16th 2018. Here's your first look:
Thirsty for more info? Here's everything we know so far about the sequel to Newt Scamander's adventures from the casting details, new characters, release date and trailers.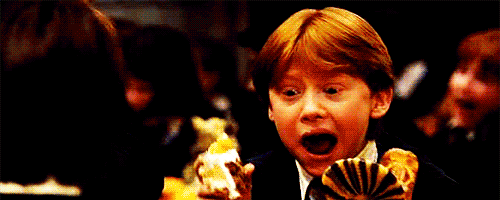 Warner Bros. / via giphy.com
When will Fantastic Beasts: The Crimes Of Grindelwald be released?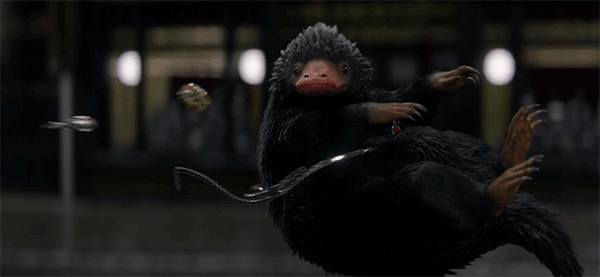 Warner Bros. / via giphy.com
The film has officially marked the release date as November 16th 2018. Wands at the ready...
Which characters will be returning? Warner Bros. / via giphy.com
Eddie Redmayne will be returning as Newt Scamander alongside Johnny Depp, who was revealed to be the real Grindelwald at the end of the first film. There's also confirmation that the second film in the franchise will explore Newt's relationship with Leta Lestrange who will be played by Zoe Kravitz. According to IMDb, Katherine Waterston, Alison Sudol, Ezra Miller and Dan Folger will all be returning as Tina, Queenie, Creedence and Jacob respectively.
Who will be playing Dumbledore?
Warner Bros. / via giphy.com
In an exclusive scoop from Variety, it's been revealed that British actor Jude Law will be taking on the role of the young Dumbledore in the second instalment meaning he'll be going head to head with Johnny Depp in the wizarding duel of the century.
Exclusive photo of Jude Law on the set of the #FantasticBeasts sequel. pic.twitter.com/JkCA8XnKLt

— Vulture (@vulture) April 12, 2017
What will be happening in the plot?
Warner Bros. / via giphy.com
Well, we'll be exploring Dumbledore and Grindelwald's relationship for one. And then of course, Newt and Leta Lestrange.
Fantastic Beasts 2 will not be set in the US again, so we might have to wait a little longer to experience Ilvermorny in all its glory. In a Q&A, director David Yates said: "We next see Newt in another big capital city. It's not going to be New York. It's somewhere else entirely. [JK Rowling] has actually written the script and it's just as magical and just as marvelous as the first one – but very different."
Later, Yates confirmed with Empire Magazine that the sequel will be taking place in Paris. So get your house colours ready because we are going on tour!
The official Twitter account for Fantastic Beasts also posted a picture of Newt Scamander's travel permit *denial* to the USA, including a picture of the wizard himself. Except, it also has 'Pending' stamped across it, so maybe he will be returning to New York after all?
Name of Applicant: Newt Scamander, Profession or Occupation: Magizoologist. #MagicInProgress #FantasticBeasts #WizardingWednesdays pic.twitter.com/oMarZbY285

— Fantastic Beasts (@FantasticBeasts) October 4, 2017
Aaaaaand in case you missed it, here is the FIRST OFFICIAL picture from FB2 courtesy of the MVP of the Wizarding world herself.
Having a Beastly day... pic.twitter.com/xRGCC9gt3B

— J.K. Rowling (@jk_rowling) February 27, 2017

HOW DARE SHE! Queen of #KeepingTheSecrets didn't share any other information with us, just one enticing picture of the script that contains all the secrets that lie within Newt Scamander's next adventure - and she cropped the title! We're shook. She's teasing us. JK Trolling.
Accio November, amiright?!
Warner Bros. / via giphy.com