9 Dream Castings We Need In "Frozen On Broadway" Or We'll Melt
10 February 2016, 14:22 | Updated: 8 May 2017, 17:09
These will sadly never happen...
It's official - Frozen is coming to Broadway. The live action, in-the-flesh, actually-right-in-front-of-you version of the huge animated musical hit will finally arrive on stage in 2018, with the movie's songwriters, married team Robert Lopez and Kristen Anderson-Lopez, providing new music for the adaptation and screenwriter Jennifer Lee fleshing out the script.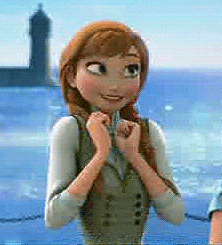 HEAVY.COM
But, what we really need to know is this - who will be stepping into the glittery snow-boots of the lead characters?
Let's look at who is on our wish-list!
Halsey as Elsa
Big voice, big hair, perfect person to "Let It Go"!
Carly Rae Jepsen as Anna
Jeppo nailed her musical theatre debut in Grease:Live has an appropriately goofy sense of humour and, let's be real, they look pretty damn similar too.
Darren Criss as Kristoff
A musical theatre veteran with leading man ability built up from years on Glee and Broadway. Plus he has a huge love for all things Disney.
Josh Gad as Olaf
Always a reliable figure for comic relief with Broadway experience that must return from the original.
Brendon Urie as Hans
Someone has to close that open door.
John Cena as Marshmallow
Yes, you know him as a larger-than-life meme but, as he proved in both Trainwreck and Sisters, he has great acting chops too. Plus there's no costume required - just paint him white and watch him break sh*t.
Louis CK as Oaken
Funny guy and would probably do it if asked to make his daughters happy.
Peter Gallagher as Grand Pabbie
Before he was Sandy Cohen, Peter made his name on Broadway in the revival of Guys and Dolls, returning again recently to appear in On The Twentieth Century alongside Kristen Chenoweth.
Josh Dun as Sven
Perfect. Josh is the one on the left.
If you feel this particular cast is missing a lil' summin' summin' then check out Lex's GAME CHANGING casting call and decide for yourselves.
We're so conflicted. Bieber & Zayn?! BIEBER AND ZAYN?!
Which version of Frozen would you like to see? Let us know!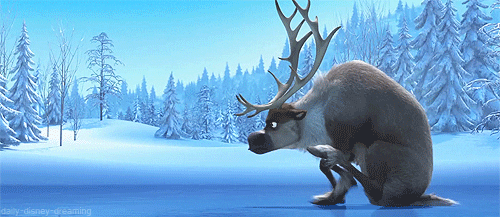 DISNEYANIMATION.TUMBLR.COM