What happens to Tom Fuller in Ginny & Georgia season 2? The shocking twist explained
6 January 2023, 17:31 | Updated: 9 January 2023, 12:52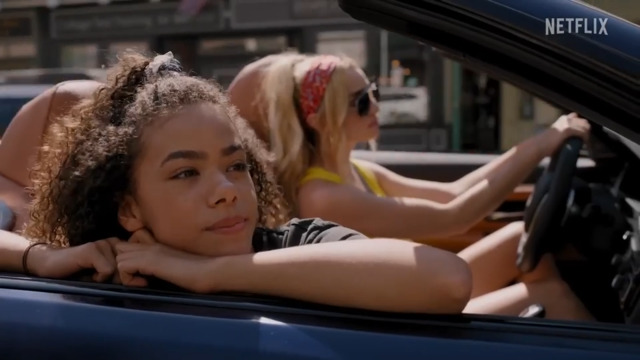 Watch Netflix's recap of Ginny & Georgia season 1
Tom Fuller plays a crucial role in Ginny & Georgia season 2 and it all comes to a head in the finale.
Ginny & Georgia season 2 features many wild twists and turns but none are more shocking than what happens to Tom Fuller.
At the start of Ginny & Georgia season 2, we learn that Cynthia's husband Tom is in a coma as a result of an illness. Not only that but doctors have said that Tom will likely never recover from his illness or wake up. Consequently, Cynthia spends a lot of Ginny & Georgia season 2 in a state of grief and, amidst it all, Georgia and Cynthia develop an unlikely friendship.
READ MORE: Ginny & Georgia season 3: Release date, cast, possible plot and trailers
However, it isn't long before Tom is involved in one of the show's most shocking storylines and it all comes back to Georgia.
WARNING: Ginny & Georgia season 2 spoilers below
While Georgia and Cynthia don't exactly become best friends in Ginny & Georgia season 2, they do start opening up to each other over drinks every now and then. In episode 9, Cynthia confesses to Georgia that she and her son have been in a state of suffering ever since Tom's been in a coma and, the longer he stays alive, the harder it is for either of them to move on.
Crying, Cynthia ends the conversation by saying: "I just want it to be over." Georgia being Georgia suddenly has the idea to intervene and end Tom's life. When Cynthia goes upstairs to look for her son, Georgia goes to Tom and tells her that she's gonna look after Cynthia and be there for her. She then tearfully takes a pillow and smothers Tom to death.
Georgia then shouts to Cynthia to tell her she thinks Tom's time has come. However, unbeknownst to Georgia, Austin was hiding in a cupboard in Tom's room and he saw her kill him. Austin doesn't tell Georgia that he saw her but it isn't long before Georgia's secret comes to light.
How did the police find out that Georgia killed Tom in Ginny & Georgia season 2?
In the season finale, Georgia and Paul's wedding day is interrupted. Private investigator Gabriel Cordova storms in with the police and arrests Georgia for the murder of Tom Fuller. A confused Austin then tells Georgia that he didn't tell anyone and the season ends without revealing how the police found out what Georgia did to Tom.
Did Austin let the secret slip? Did Cynthia have cameras in Tom's room? Was there another witness? It looks like we will have to wait until season 3 to find out.
Read more Ginny & Georgia news here:
Glass Onion Cast Take On A Chaotic Mystery Interview | PopBuzz Meets