Glee's Will Schuester was originally a "crystal meth addict" who had relationships with students
1 November 2022, 12:22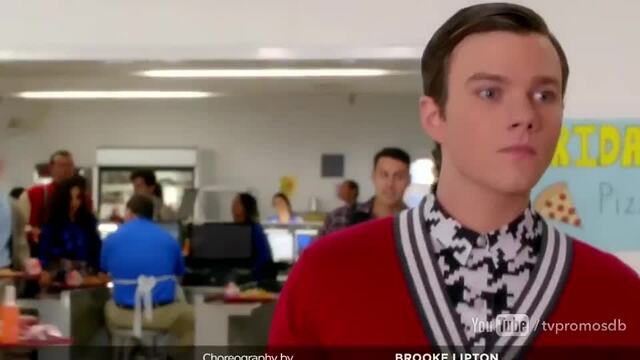 The official trailer for the final episode of Glee ever
Mr. Schue was originally meant to be *checks notes* an addict, who had inappropriate relationships with his students?! Played by Justin Timberlake?!
Just when you thought Glee couldn't get any wilder, Ryan Murphy has just dropped a couple of bombshells about everyone's least favourite McKinley High teacher, Will Schuester.
In case you missed it, Kevin McHale (who played Artie) and Jenna Ushkowitz (who played Tina) have just started a brand new podcast called And That's What You REALLY Missed, where they discuss all the behind-the-scenes secrets, goings-on, drama and more about Glee – and they're doing it in-depth, and without sugar-coating anything.
Glee was, for the most part, absolute chaos from start to finish (in the best way), but the original pitch for the show was much darker, and much, much more problematic, according to co-creator Ryan Murphy.
On the debut episode of the podcast, Ryan revealed that the initial script outline for Glee was a "very dark comedy" in which Mr. Schue was a "crystal meth addict" who had inappropriate relationships with his students.
"Mr. Schue, I believe, was a crystal meth addict in Ian [Brennan]'s script," Ryan explained, before Kevin asked if that version of Mr. Schue was "touching the children". (Ryan then confirmed that, yes, the original version of Schue was indeed being wildly inappropriate with his students.)
Ryan continued: "It was sort of like [the 1999 Reese Witherspoon film] Election, but like the NC-17 version of show choir with a weird protagonist who was unraveling."
After reading the first script, Ryan decided that he loved the idea, but quickly realised that he wanted to make something a bit more "pop-y and primary colours and blue sky and not dark," particularly after his other project (a follow-up to Nip/Tuck) was nixed by network execs.
Brennan agreed to rework his original script, and thus, Glee as we know it was born.
The other bombshell? The role of Will Schuester, who was eventually played by Matthew Morrison in the series, was actually intended for someone else... Mr. Schue was written for Justin Timberlake.
"When we were writing the pilot — I've never really talked about this — that pilot was written for Justin Timberlake. Mr. Schue was written for Justin," Ryan revealed. The news was a complete shock to Kevin who had no idea that was the original plan.
Fans will have to tune into next week's podcast episode to find out why Justin Timberlake didn't end up in the role, and to hear the rest of Ryan's interview.
Read more about Glee here:
Drag Race UK's Le Fil Reveals RuPaul's Controversial Snatch Game Idea | Drag Race Yearbook