Alison Brie and GLOW cast react to show being cancelled by Netflix
6 October 2020, 15:14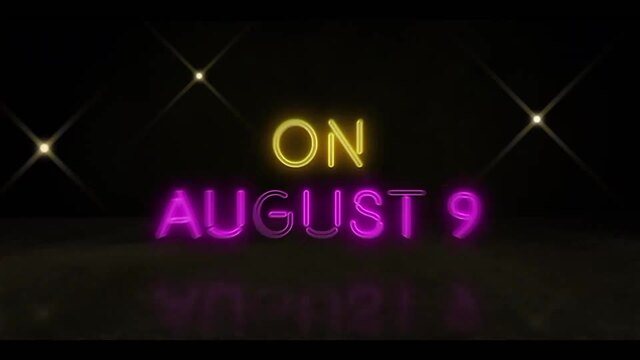 The official trailer of Netflix's GLOW Season 3
The show had already been renewed for Season 4 and the cast had started filming.
The cast of Netflix's GLOW have reacted to the news that the wrestling comedy is being cancelled, despite being renewed for a fourth season in August 2019.
Like many shows right now, GLOW was cancelled after they had to halt production because of the coronavirus pandemic. The cast were already three weeks into filming GLOW's fourth season when production was shutdown in March.
GLOW actually managed to film one complete episode before production stopped and they had started on a second. However, because of the pandemic and the close proximity the actors have to film in, because of the nature of the show, the earliest GLOW would have returned would be 2022 – two-and-a-half years after Season 3.
READ MORE: QUIZ: Which GLOW Woman Are You?
In a statement to Deadline, series creators Liz Flahive and Carly Mensch expressed how sad they were to see the show go: "COVID has killed actual humans. It's a national tragedy and should be our focus. COVID also apparently took down our show. Netflix has decided not to finish filming the final season of GLOW. We were handed the creative freedom to make a complicated comedy about women and tell their stories. And wrestle. And now that's gone. There's a lot of sh*tty things happening in the world that are much bigger than this right now. But it still sucks that we don't get to see these 15 women in a frame together again."
They added: "We'll miss our cast of weirdo clowns and our heroic crew. It was the best job. Register to vote. And please vote."
GLOW stars like Alison Brie, Britt Baton and Betty Gilpin have also expressed their sadness on social media.
So glad to have been a tiny part of this show.

I will play Betty Gilpin's husband or ex-husband or mail carrier or anything, anytime anyone ever asks me to. She's one of my favorite scene partners of all time, and I was beyond lucky to get to stand toe-to-toe with her. https://t.co/RgoPjZRJU0

— Rich Sommer (@richsommer) October 5, 2020
Are you sad to see GLOW go? Tweet us @popbuzz and let us know!