This Disney Channel Theory About Selena Gomez And Hannah Montana Might Ruin Your Childhood
8 June 2017, 13:51 | Updated: 8 June 2017, 14:02
Is this the Disney Channel's most mind blowing plot hole of all time?
Hello, fellow Disney Channel stans. We've got some throwback news that might leave you shook. Someone has just uncovered a plot hole in Hannah Montana and Wizards Of Waverly Place and it's going to change absolutely EVERYTHING you thought you knew about the Disney Channel.
The theory, that was sleuthed by a tumblr user last year goes like this.... As you know, Selena Gomez plays Alex Russo on Wizards of Waverly Place.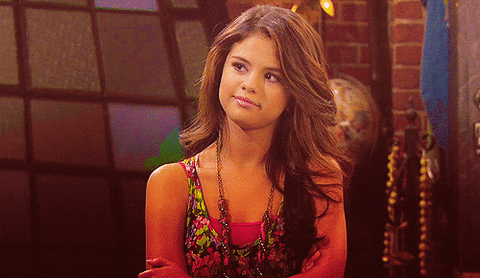 Disney Channel
She made a guest appearance in Hannah Montana as Hannah's arch pop nemesis Mikayla Skeech.
Disney Channel
Hannah Montana later crossed over with Wizards of Waverly Place and The Suite Life On Deck, which means all three shows are contained and exist within the same universe.
Disney Channel
So... how can Selena exist as both Alex Russo AND Mikayla Skeech in the same universe?
Disney Channel
Bet you never thought of that little plot hole when you were a kid, right?
Of course, the easy explanation is to say that the two characters simply look a like like a couple of long lost doppel-gangers who bore a striking resemblance but no, wayfaringandwhatnot's theory goes on to suggest that Mikayla was the pop star alter ego conjured up by Alex Russo who used magic to ensure that she would never be recognised for it.
And get this... during the crossover episode which happened AFTER Mikayla tried to snatch Hannah's crown, Alex and Miley NEVER cross paths on the Suite Life cruise ship. Would Hannah have recognised Alex as Mikayla if they had met? Mind blown. Read the theory in all it's glory below.
Will we ever find out if Alex and Mikayla were the same person? Well, there HAS been chatter of a Wizards reunion so... maybe we'll get our answer?
via giphy.com
____ ____ ____ ____ ____
Listen to the #PopBuzzPodcast with All Time Low right here or subscribe for free on iTunes to get new episodes sent straight to your phone every Friday.