Harry Potter's Bonnie Wright says she was "frustrated" with how Ginny was written in the movies
31 August 2023, 14:47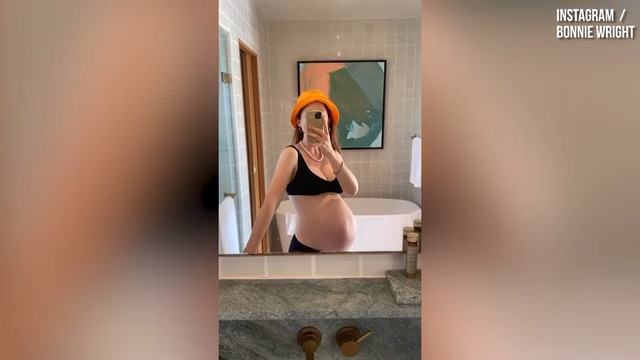 Bonnie Wright is pregnant
Ginny had a much more prominent role in the Harry Potter books than the films.
Harry Potter's Bonnie Wright has revealed that she was "a little disappointed" by Ginny's lack of screen time in the movies.
There's no denying that Ginny Weasley is one of the most iconic characters in the Harry Potter universe. We first meet her as a shy, lovestruck teenager but she soon grows into a confident, independent young woman. It's clear that no one is a better match for Harry. However, fans have long debated whether or not the films actually capture what makes Ginny so great.
Now, Bonnie Wright, who played Ginny, has said that she was also "frustrated" with how Ginny was written in the movies.
READ MORE: HBO Max's new Harry Potter TV series sparks backlash
Discussing her work in the Harry Potter movies on Inside of You with Michael Rosenbaum, Bonnie explained that she was "a little disappointed" that Ginny wasn't in more scenes in the films. Bonnie was cast as Ginny when she was 9 years old and she said that she felt "anxiety" over the role: "Like, 'Oh gosh, will I do justice to this character that people love?"
Bonnie added that it was really "hard" to properly bring Ginny to life when "inevitably, a lot of the scenes of every character were chopped down from the book to the film. So you didn't really have as much to show in the film." In all eight movies, Ginny appears on screen for a total of just 30 minutes.
Bonnie continued to explain: "Sometimes that was a little disappointing because there were parts of the character that just didn't get to come through, because there weren't the scenes to do that."
She said: "That made me feel a bit anxious or just frustrated, I guess."
Bonnie ended by saying: "I think what I maybe took, which I don't take so much to heart now, is I kind of felt that maybe my anxiety was about, 'Oh, I'm going to be seen as badly portraying this character, rather than later realising that I wasn't really given the opportunity to do that. So it wasn't really my fault, exactly."
What do you think? Did you like how Ginny was portrayed in the movies?
Read more Harry Potter news here:
Tom Felton vs. 'The Most Impossible Harry Potter Quiz' | PopBuzz Meets