The "Harry Potter" Cast Have A Group Chat And You're Gonna Get FOMO
This is too much.
No matter what the Harry Potter cast do, they will always be the young witches and wizards of Hogwarts that we first fell in love with all those years ago.
So it probably came as no surprise to Hermione Emma Watson that people would still ask her about her former cast mates while promoting her new film Beauty and the Beast.
But despite being asked about them a million and one times before, she had somehow neglected to tell the world prior to this recent interview that the whole cast have a GROUP CHAT that they actually use to catch up with each other. In fact, they could be talking to each other right now...
*dies*
emma watson saying the harry potter cast has a group chat cAN YOU HEAR ME CRYING pic.twitter.com/VFC14NWJUw

— cast of harry potter (@castofhp) March 6, 2017
In an interview with Entertainment Tonight, Emma revealed that the former cast members all have a WhatsApp group chat and she used it recently to invite the gang to come along to a screening of Beauty and the Beast.
*dies again*
Sadly, not everyone could attend (she says trying to get them all in the same place is like "trying to catch pokemon") which is a shame. However, if Emma wanted to invite us into the chat, we'd be happy to hang out any day of the year. Just slide into my DMs if you need my number babes, yeah?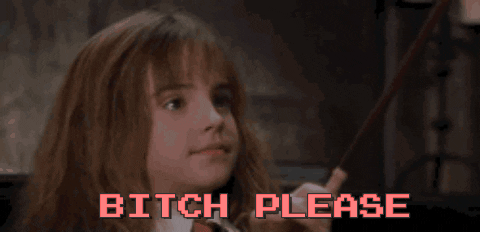 Getty