Harry Potter's Evanna Lynch says obsessive fan culture is "not healthy"
23 June 2020, 18:08 | Updated: 12 November 2020, 23:57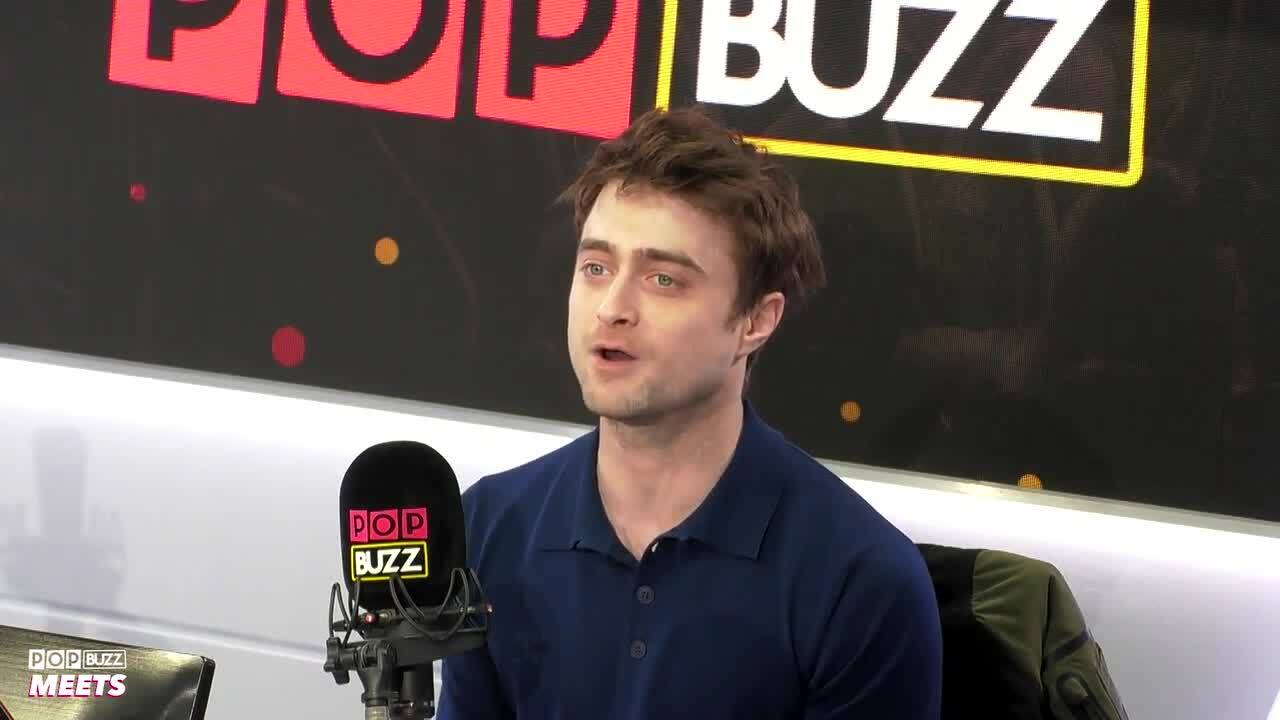 Daniel Radcliffe On Harry Potter Reunion For Philosopher's Stone 20th Anniversary
"When I met Daniel and Emma and Rupert, I knew everything about them... That also meant I had nothing to say to them."
Whether you took your Harry Potter obsession seriously, or whether you just casually dabbled and enjoyed the movies, the fan culture surrounding the franchise over the last 20 years has been absolutely wild. Some of it has been great and some of it... not so great.
Now, Evanna Lynch, who played Luna Lovegood in the series, is reflecting on how being "an obsessive fan" felt "disempowering" to her and how fan culture in general is "not healthy".
READ MORE: Daniel Radcliffe defends trans people following JK Rowling's transphobic comments
Speaking on the Talking Tastebuds podcast, Evanna spoke about veganism as well as her teenage years and how she thought that being in Harry Potter would have her set for life. She also opened up about how hard it was going from being an absolute super fan, to being on the set with the very actors that she worshipped.
"I was a really obsessive Harry Potter fan," she told host Venetia La Manna. "I started reading them when I was about eight, and that was just my whole identity for a while. It's quite embarrassing. I did everything, I queued up for the books, I wrote fan mail to Daniel Radcliffe and got his autograph and I wrote fan mail to JK Rowling and we became friends."
Evanna scored the role at age 14, after seeing an open casting call on the MuggleNet fan site. She was chosen out of 15,000 other girls who auditioned for the part.
Evanna then goes on to discuss how fan culture and her obsession with the series and the actors was "unhealthy".
"When I met Daniel and Emma and Rupert, I knew everything about them, their pets' names, birthdays, I knew their parents' names. I had to pretend I didn't... That also meant I had nothing to say to them. My whole identity was poured into theirs and into adoring them," she said. "I was just suddenly confronted with 'who the hell am I' and when they asked me what I'm interested in, what do I say?"
She continued: "Being an obsessive fan is kind of disempowering. It happens when you're a teenager, because you're so insecure and you're trying to find yourself and then you see these other people and they seem great and amazing and they seem kind of godly.
"And now I get people messaging me being like 'I think you're my best friend and you just don't know it' and I don't respond to those people because it's just not healthy. It's hard because some people don't have the experience where they see it from the other side as I do."
"I just think fan culture is kind of dangerous and you can lose yourself in it."
Do you agree with Evanna's comments about fan culture?