There's a Haunting of Bly Manor number you can call and it's creepy AF
1 September 2020, 12:17 | Updated: 8 October 2020, 16:43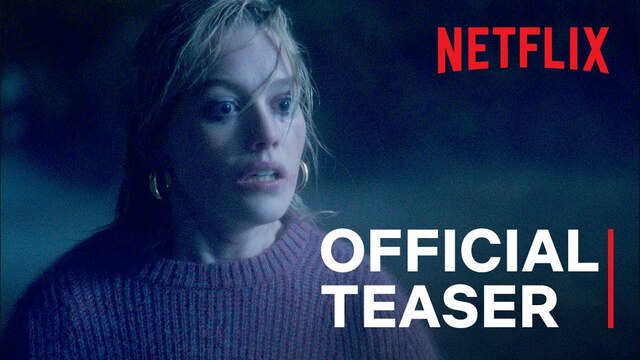 Netflix release first The Haunting of Bly Manor trailer
The Haunting Of Bly Manor's official trailer has just dropped, and you can now call the number on the nanny advert from the show - but expect a very creepy response...
The trailer for The Haunting Of Bly Manor has just dropped, and while we eagerly await the show's launch this autumn, you can get in on the action from now.
It turns out that the phone number on the nanny job advert from the show actually works. If you call it, you can expect a truly creepy message from the children of the Wingrave family thanking you for your interest in their vacancy.
The show's official Twitter account posted the advert, complete with phone number seeking "an au pair for two perfectly splendid children at Bly Manor", and anyone interested should call the number provided.
READ MORE: Netflix is adding a 'shuffle' button for when you can't decide what to watch
Naturally, horror fans go wild at the first sign of danger, and one user, @diaryofjacob dared to give it a try.
"Hi, you've reached the Wingrave family at Bly Manor. We're not here right now," the message begins.
"If you're calling about the open nanny position, interviews will be conducted by our Uncle Henry in five days. It'll be perfectly splendid. We can't wait to meet you."
One of the children then starts humming eerily, before the call ends itself.
See for yourself here...(and don't say we didn't warn you)
The follow-up show to The Haunting Of Hill House follows the Wingrave family, who reside in the English countryside and find a new au pair to look after the children, Flora and Miles.
However, when their new guardian Dani starts the job, eery goings-on happen in the house that no one else can see.
The new show is loosely based on the 1898 Henry James novella The Turn of the Screw.
There'll also be lots of familiar faces in the show as members of the Hill House cast return. Dani will be played by Victoria Pedretti (previously Nell), and will be joined by Henry Thomas, Oliver Jackson-Cohen and Kate Siegel.
Watch the trailer here:
The show will be streaming on Netflix from 9 October. Popcorn at the ready.