The Haunting of Bly Manor trailer is here and the release date has been revealed
1 September 2020, 11:44 | Updated: 8 October 2020, 16:44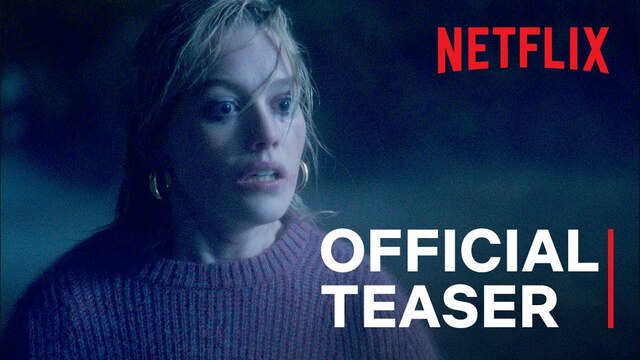 Netflix release first The Haunting of Bly Manor trailer
Creepy house? Creepy kids? Creepy dolls? What could possibly go wrong?!
After two years of waiting, the follow up to Netflix's The Haunting of Hill House is finally here. The Haunting of Bly Manor, the second instalment in the horror anthology series, will be released on October 9th – and the trailer is already promising another traumatising binge-watch.
The trailer gives fans their first look at Victoria Pedretti as Dani Clayton, the new governess who arrives at Bly Manor to take care of two children, Miles and Flora Wingrave (played by Benjamin Evan Ainsworth and Amelie Smith).
Opening on a shot of the Bly Manor – the very haunted house in question – as a child sings in the background, the new teaser shows Dani then finding herself in the basement staring at a singular doll who is sat in the middle of the room. As she picks it up, carries it out of the room and turns off the light, the other dolls then come to life.
Creepy house? Creepy kids? Creepy dolls? What could possibly go wrong?!
READ MORE: Here's everything new on Netflix in September 2020
The official synopsis for Bly Manor reads: "Set in 1980s England after an au pair's tragic death, Henry Wingrave (Henry Thomas) hires a young American nanny to care for his orphaned niece and nephew who reside at Bly Manor with the estate's chef Owen (Rahul Kohli), groundskeeper Jamie (Amelia Eve) and housekeeper, Mrs. Grose (T'Nia Miller).
But all is not as it seems at the manor, and centuries of dark secrets of love and loss are waiting to be unearthed in this chilling gothic romance. At Bly Manor, dead doesn't mean gone."
Despite being the follow up season to Hill House, Bly Manor does not exist in the same universe, and will not be connected to the first season. In an interview with Entertainment Weekly, creator Mike Flanagan said that "the story of the Crain family is told. It's done."
Fans should keep their eyes peeled when the show is released though, as Flanagan has teased that the hidden ghosts might be returning for another round.