Henry Cavill reacts to being the original choice to play Edward Cullen in Twilight
2 November 2022, 12:34 | Updated: 2 November 2022, 12:39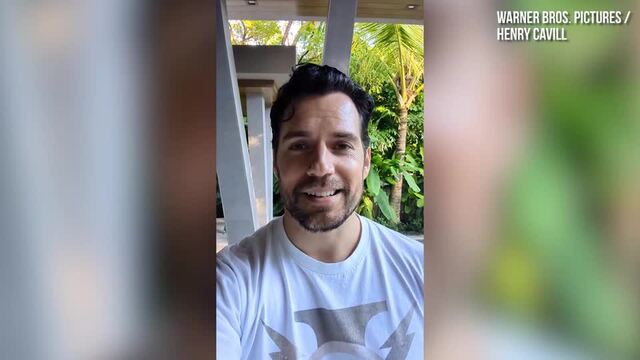 Henry Cavill announces his return as Superman
Stephenie Meyer originally wanted Henry Cavill to play Edward Cullen but the role ultimately went to Robert Pattinson.
Henry Cavill has opened up about being Stephenie Meyer's first choice to play the role of Edward Cullen in the Twilight films.
Fans of Twilight will no doubt already know that author Stephenie Meyer originally wanted to cast Henry Cavill as Edward in the movie adaptations. In a blog post in 2007, Stephenie wrote: "The most disappointing thing for me is losing my perfect Edward. Henry Cavill is now twenty-four years old." Stephenie ultimately decided that Henry was too old for the part.
Now, Henry has let slip how he reacted when he found out that he could have played Edward instead of Robert Pattinson.
READ MORE: Taylor Swift was denied a cameo in Twilight: New Moon
Talking on the Happy Sad Confused podcast, Henry explained that he was never actually approached to star in Twilight and didn't know anything about Stephenie's wishes. He said: "I didn't know about the movie. I didn't know about them wanting to cast me and the internet wasn't quite the tool that it is now and so I only found out afterwards."
Revealing how he reacted when he did learn that he could have played Edward, Henry said: "I was like, 'Oh OK, that would have been cool.'" Of course, Robert Pattinson was then cast and the rest is history but we would have loved to have seen how Henry would have played the iconic role too.
This isn't the first time that Henry lost out on a role to Robert either. He actually tried out for Cedric Diggory in Harry Potter. Speaking about it, Henry said: "I definitely auditioned for that one and did not get it." However, like, Edward, he thinks he "wasn't right" for it because he was too told.
Henry Cavill is now 39, whereas Robert Pattinson is three years younger at 36.
READ MORE: Robert Pattinson reveals he was high on valium during his Twilight audition
It wasn't just Henry Cavill that Stephenie had in mind to play the role of Edward in Twilight. Percy Jackson's Logan Lerman was also up for consideration. Meanwhile, Stephenie wanted A Series of Unfortunate Events' Emily Browning to play Bella and Teen Wolf's Tyler Posey to play Jacob.
Play along with our Twilight quizzes here:
Drag Race UK's Le Fil Reveals RuPaul's Controversial Snatch Game Idea | Drag Race Yearbook