WILDCATS ASSEMBLE! High School Musical 4 Is Happening!
2 March 2016, 10:52 | Updated: 8 May 2017, 17:09
We're all in this together... again.
Just when you thought life couldn't get any better after seeing Zac Efron's bulging biceps on the set of Baywatch, Disney have been doing the Lord's work - they've just gone and announced ANOTHER High School Musical movie.
PERMISSION TO FREAK OUT!
Disney / via giphy.com
Ok but seriously, this is not a drill. Leave behind your belongings, exit the building in a calm manner, gather at the nearest safe assembly point and then SIGN ME THE F--- UP!
The fourth instalment will reportedly kick off from where the 2008 Senior Year left off - you know, Zefron and V. Hudge disappearing behind a red curtain and you being left in floods of tears. The script is already in the works and casting has begun. But with every nugget of good news, comes a crushing slab of sad news. The new movie will feature NONE of the original cast.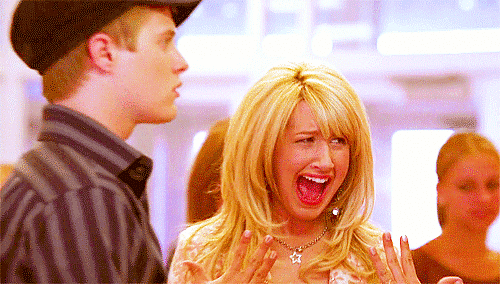 Disney / via giphy.com
In fact, Disney have announced a nationwide ~*~OPEN CASTING CALL~*~ for the fourth movie to find fresh faces that will enrol at East High some point in the near future. Which is kind of cute and amazing but we will not be satisfied until we get Ryan Evans back at East High for one last hoorah as the choreographer for the new Winter Musicale. (Also, hands up if you think East High should always have a token Brit transfer student on hand?)
While we celebrate this AMAZING news... lest we forget that no one will ever again reach the majestic heights of Sharpay Evans.
May she forever reign over East High.
Disney / via giphy.com