Hogwarts Is Real! We Repeat, Hogwarts Is Real!
27 November 2015, 14:27 | Updated: 8 May 2017, 17:09
And I Want To Go To There...
Kickstarter has been responsible for some truly great things in our lifetime but this most recent campaign might just take the Tri-Wizard Trophy. *cough cough*
It's called New World Magischola, it's based in the US and it's a Live-Action Role-Play for the most dedicated fans of the Wizarding World. No more sitting at home and crying into your Butterbeer while you wait for your Hogwarts letter because this is real and it is happening. #NoMuggleZone
While it's a definite nod to our favourite wizard, 'New World Magischola' is a entirely different undiscovered world of witchcraft and it might even be better than Hogwarts (cause there's no Voldemort, obvz). No doubt you'll still be able to make true friends and discover mortal enemies like Harry while changing the face of the North American magic scene during your stay.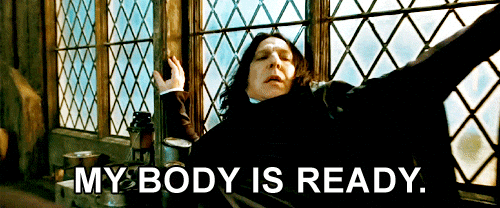 This summer, the University of Richmond will play host to a North American school of magic. You'll spend three days on campus, get sorted into one of the five houses, learn "spells" and create "potions". There are new classes to attend, magical creatures to meet and OMG GET US THERE ASAP.

The Kickstarter began with a target of $35,000 and currently stands just over $264,000. Three successful weekends have already taken part and the fourth beings in 2016. The ˆGENIUSˆ team are hoping to develop a LARP Summer Camps by 2017.
If you can't afford to shell out the $450 to attend Fogwarts (fake Hogwarts for those not in the know), then we suggest you lock yourself in a room with your favourite wizarding world stories and cry yourself to sleep.