Attention Wizards! Is Hufflepuff About To Become The Coolest House At Hogwarts?
27 October 2016, 16:24 | Updated: 8 May 2017, 17:09
Justice for the 4th best Hogwarts house!
Hufflepuffs of the world, make yourselves known for the world is about to hear your untold story. A group of very talented human beings, or maybe real life wizards, are staging a play at the People's Improv Theatre in NYC dedicated entirely to all the long suffering Hufflepuffs out there and it sounds ~amazing~.
YAAASSS COME THROUGH HUFFLEPUFF!!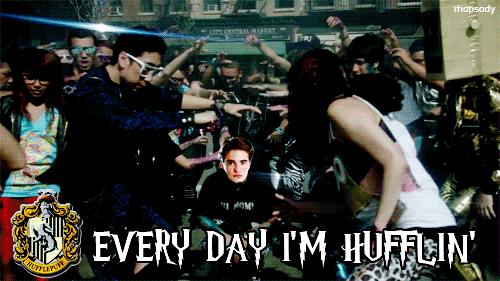 The play written by Matt Cox is called Puffs or Seven Increasingly Eventful Years At A Certain School of Magic And Magic and is about a young boy called Wayne who ends up as a student at a wonderful school of Wizardcraft and Witchery - 'cause copyright, innit.
Some people are born to do great things. Some people change the world. Some people rise from humble beginnings to beat back the forces of darkness in the face of insurmountable odds. [This] ...is the story of the people who sit in class next to those people. And badgers.

A short synopsis of 'Puffs'
Bless the lil' Puffs... there you are in Herbology class just trying to calm your Mandrake and the Gryffindors are kicking off again. We admire your plight. We imagine you could expect to see incredible games of Hide and Seek, badger appreciation societies and almost ZERO inter-house conflict.
Hypable who have already seen the show said it was a 'masterful parody', full of tongue in cheek references, original material and Potter parallels - so you can obviously expect your beloved Cedric to make a glorious appearance.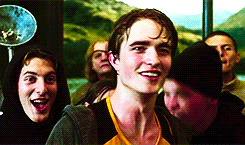 If you're a No-Maj who didn't get tickets for The Cursed Child in London and you're in NYC or planning to go, head to the PIT and support the Hufflepuff Struggle for only $10. This could be the first step in the right direction towards justice for the 4th best Hogwarts house and you can say you were there.
As a loyal Slytherin that believes every house should have a voice (some louder than others, obvz), I approve this production. Go forth and conquer, Puffs!
___ ___ ___ ___ ___
Listen to this week's #PopBuzzPodcast featuring The Chainsmokers right here on Soundcloud, or download for free from iTunes to get new episodes sent straight to your phone every Wednesday. You can also find us on AudioBoom or TuneIn - if that's what you're into.