Idina Menzel Made A "Joke" About Slitting Her Wrists And People Are PISSED
26 January 2017, 14:52 | Updated: 8 May 2017, 17:09
"It's joking about self harm when self harm is not a joke."
Idina Menzel, the voice of Elsa from Frozen and queen of musicals, has just got herself into a spot of bother with a mental health charity after her recent comment regarding self-harm whilst promoting her new movie Beaches.
When asked about what kind of music makes her cry, she replied: "There's this Meshell Ndegeocello album, Bitter, that I just can't listen to. It's so good. It makes me just want to slit my wrists."
Oops.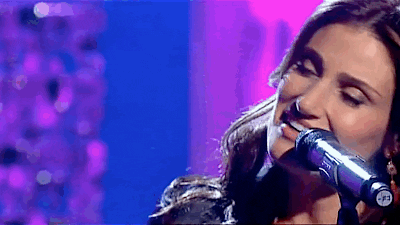 via giphy.com
Sadly, it's an expression that we've all been guilty of using once or twice. But even if Idina's comment was intended as a throw away joke, it did NOT sit well with mental health charity, NAMI.
Jessica Cruz, the executive director of the National Alliance on Mental Illness in California, issued a statement regarding Idina's comment, highlighting the insensitive nature of her comment.
"Self harm and suicide is a very serious situation. Some people may not realise the impact of that type of statement. It shows a lack of education around the pain families and individuals go through and further stigmatises mental health. It's joking about self harm when self harm is not a joke."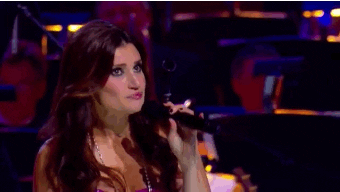 via giphy.com
Some gave Idina the benefit of the doubt though, including the LGBT youth organisation Trevor Project. They were quick to defend the Disney Queen by saying, "While the Trevor Project believes her choice of words could have been better, we also firmly believe that Idina did not mean to imply that she would harm herself nor did she intend to encourage self-harm or suicidal tendencies in anyone else."
She was simply "expressing her appreciation of the emotional impact".
It's a shame that Idina's throw away comment has been viewed in such a negative light but it's definitely an important conversation that needs to be had. Larger awareness around mental health and self-harming is a MUST.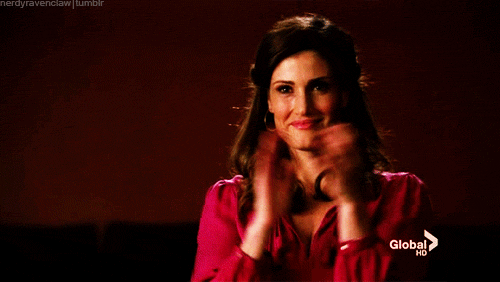 via giphy.com