Insidious has been named the scariest horror film of all time
29 September 2020, 15:28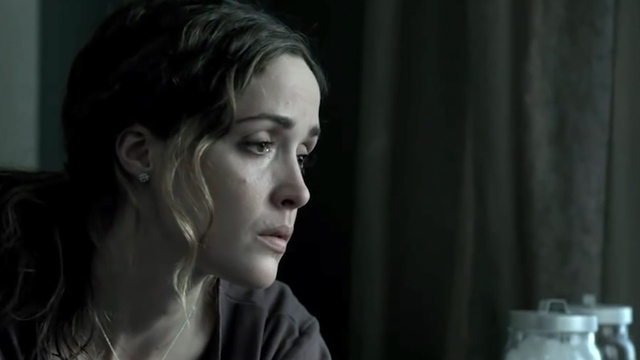 Official trailer for terrifying horror flick 'Insidious'
A new survey has found that 2010 movie Insidious is the scariest horror movie, based on categories of tension, most scares and the biggest scare.
Halloween is fast-approaching and our search for a scary binge-watch for the evening could finally be over, because 2010 horror Insidious has been named the scariest movie in the world.
In a recent experiment conducted by Buzz Bingo, people were put to the test with different iconic scary movies, which were ranked under the sub-categories: tension, most scares and the biggest scare to come up with the final result.
The participants' resting heart rates and average heart rates were monitored while they were watching each film, and 'scares' were considered to be peaks in their heartbeat.
READ MORE: Every new show and film coming to Netflix in October
Movies that were measured aside from Insidious included: Annabelle: Creation, The Conjuring 2, The Haunting in Connecticut and its sequel, Sinister, Banshee Chapter, Resident Evil: The Final Chapter, Extraterrestrial and The Messenger.
Based off the so-called 'scare' rates and the other two category factors, analysts then scored the movies from 0-30, with 30 being the most scary.
The experiment conductors say that the results are scientifically accurate because "when scared, our adrenal glands release a burst of adrenaline into our bloodstream, increasing our heart rate" - a reaction we should get when watching a horror movie.
The 'Conjuring' universe gets even more terrifying in the 'Annabelle Comes Home' trailer
Annabelle: Creation actually ended up having the biggest scares of all the movies, while The Conjuring 2 scared people the most frequently.
However, with an average heart rate of just 8.8 while watching, Insidious took home the crown, with viewers recording an average BMP increase of 23.1 throughout.
Here's the official ranking...
10. The Messengers
9. Extraterrestrial
8. Resident Evil: The Final Chapter
7. Banshee Chapter
6. Sinister
5. The Haunting in Connecticut 2
4. Annabelle: Creation
3. The Conjuring 2
2. The Haunting in Connecticut
1. Insidious
The movie, which was released 10 years ago, follows a family convinced their new home is haunted and their comatose son is possessed by a demon in an alternative universe. It received an average 66% Rotten Tomatoes rating, but horror fans will know that it's packed with jump scares and creatures enough to make you lose sleep.
Do you agree with the official list?