This One Fact About Bill Skarsgard In 'IT' Will F*ck You Up
25 September 2017, 17:09
The Swedish star has a bonus connection to the original Stephen King book that makes him even more perfect to play Pennywise.
It, the very entertaining horror adventure currently killing it at the box office, contains it's fair share of eater egss and hidden messages throughout, with nods to other Stephen King books, the original novel and mini-series as well as a fair amount of 1980s pop culture goodness.
But one particular reference we hadn't picked up on had us screaming around the office - and it all has do with the number 27.
As you may already be aware, the creature known as 'IT' appears in the town of Derry every 27 years (it has already been confirmed that the next film will be set in the 2010s with adult versions of The Losers Club taking on Pennywise). By pure coincidence, the movie actually came out 27 years since the last screen adaptation of It, the 1990 miniseries starring Tim Curry.
Warner Bros Television
Creepy right?
However, it gets even weirder than that as Bill Skarsgård, the very talented Swedish actor who takes on the role of Pennywise in the movie, is in fact, you guessed it, 27 years old.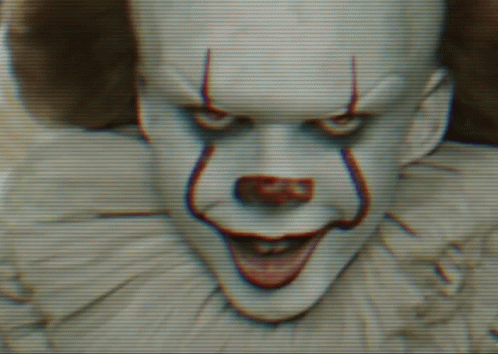 Warner Bros
Yes, Bill was born on August 9th, 1990 making him 27 at the time of the movie's release.
So Bill was born the year of the miniseries, when Pennywise last appeared on screen, and now, 27 years later, he IS THE CHARACTER! That is a pretty cool connection right?
In fact, if we are gonna keep getting new versions of It every 27 years, we think its only fair that Pennywise is played by a new 27 year old each time, just to keep this odd pattern going. Let the evil cycle continue over Derry!
It is in cinemas worldwide now. A sequel, tentatively titled It: Chapter Two, is set to be released on 2019 which, let's be honest, kind of ruins the whole 27 years thing but nevermind.