People Are Angry At This Professor Giving 'IT' Male Pronouns But We Have Some News
25 September 2017, 11:21 | Updated: 25 September 2017, 11:24
Jordan Peterson of Toronto has been accused of some pretty wild stuff...but maybe you should read the story before getting angry.
Image via Warner Bros/Jordan B Peterson
Fans of the movie It have been getting irate online this week as a story went viral involving controversial University Of Toronto professor Jordan Peterson.
Peterson made headlines last year when he refused to call any of his students or fellow faculty by gender-neutral pronouns.
Now, according to The Beaverton, Peterson was recently spotted at a local movie theater lecturing fellow moviegoers about the correct gender of the film's central monster, refusing to call the film It and only 'HIM':
"The objective biological reality is, Pennywise is a male monster, who is mostly a clown and sometimes a bug, but always a boy."
Immediately, the story spread on Twitter, getting thousands of retweets with even high profile figures like Zara Larsson giving it an RT:
shoulda called the movie jordan peterson cuz this fool is a clown https://t.co/8PyqXNQOlw

—h SHT (@Cispanic) September 24, 2017
It's called IT because the kids don't know what it is. Get a grip ffs https://t.co/S1w21v2gSS

— Will Hardy (@harday) September 25, 2017
When it's called "It" because of the fact that it is an unidentifiable creature NOT because of its gender... pic.twitter.com/RceSJyK2ZE

— Winter Storm (@Winter_S21) September 24, 2017
What the fuck is this an issue.the title of the movie is IT space things ain't got a gender so it's IT.

— Black Dan Bilzerian (@fvk_jCheeks) September 24, 2017
Pretty sure IT is called IT because IT isnt of this world, which is why it's ridiculous to force Earthly pronouns upon IT.

— GAMEFANDAN (@Gamefandan) September 24, 2017
Actually he is wrong because if actually put time to research,Penywise is not human so he is not a HIM.

— Moyval (@moyval12345) September 23, 2017
ah yes that monster that turns into men and women? man. 100% man. even tho he turned into a female in the book + film. is man. yes.

— tamzin greenfield (@tamtheobscure) September 24, 2017
Yep, a lot of anger and emotions on this one, and rightly so.
Here's the thing though - it's fake news!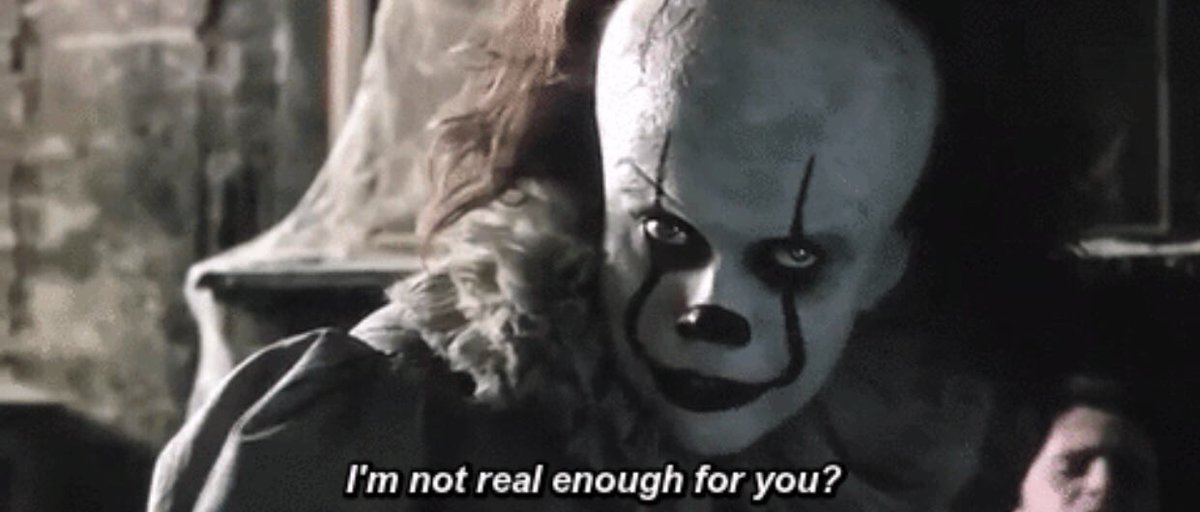 Warner Bros
The Beaverton is a hilarious satirical news site based out of Canada and this was the work of one of their writers, Jon Blair.
In fact, if people had clicked on the story before they hit that RT button, they'd figure out pretty quickly that it was nonsense with lines like this:
"In response to the persecution he's faced at the hands of the movie theatre, Peterson has launched a crowdfunding campaign with a goal of $15,000, in order to buy a copy of the film when it comes out on Blu-ray."
Seems pretty obvious now right?
Anyway, great work everybody - we all need to be reminded that It can never be contained by gender binarys. It's so much more than that.
It is in cinemas worldwide now. A planned sequel, It: Chapter Two, is due for release in 2019.