People Are Angry At Disney Over Who They Cast As Jasmine In The "Aladdin" Remake
17 July 2017, 14:36 | Updated: 24 July 2017, 09:23
"Was it really that hard to find an Arab actor to play jasmine?"
In case you've been living under a rock for the past few weeks, you'll know that Disney and Guy Ritchie have been struggling to cast Aladdin and Jasmine in the live-action version of the Disney animated classic. After reportedly 2,000 auditions, the production was still yet to find the perfect actors to play the two main roles but now the search is OFFICIALLY over.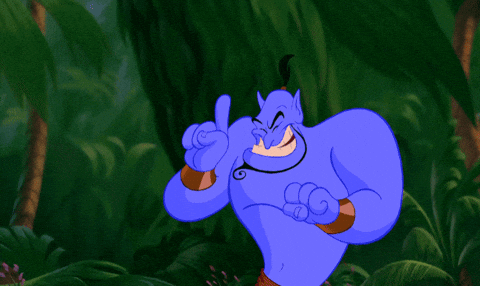 Disney
Despite the struggle, Egyptian-Canadian actor Mena Masoud was eventually cast in the role of Aladdin alongside Will Smith as The Genie, who will now face the MAMMOTH task of trying to match the performance of the legendary Robin Williams in the original animated version.
As for Jasmine? The talented and gorgey Naomi Scott, who we just saw kick ass in Power Rangers as Kimberly, will be stepping into the princess's iconic blue hareem pants but people are already kicking off about it because of her ethnic background.
While people were thrilled that a woman of colour snagged the role (Naomi is half British and half Gurjarati Indian), some think that the decision to not actually cast an actual Middle Eastern actress in the role was a mistake, particularly after the original casting call asked specifically for Middle Eastern actors.
This is Naomi Scott. She is Indian, and white.

This is Jasmine, she is middle eastern. And not white. #Aladdin pic.twitter.com/MTvfQvyaMt

— Hamza Mussé (@HamzaMusse) July 15, 2017
apparently disney have actually cast a white non arab jasmine for aladdin? pic.twitter.com/7dM6g4x7Us

— indie (@COCONUTOILBAE) July 15, 2017
jasmine is arab. not half-white/indian. just in case y'all forgot btw. https://t.co/QBXgH5jXP8

— Hava (@caprcgers) July 15, 2017
im really dissappointed in naomi for takimg the role. jasmine shouldve been played by someone arab. brown people arent interchangeable

— raych (@candicespattons) July 15, 2017
i love naomi but she's indian.. was it really that hard to find an arab actor to play jasmine pic.twitter.com/Kx0KeKwz67

— alexis (@lgbtandreil) July 15, 2017
Us: So Disney casted a white non Arab as Jasmine in Aladdin?
Fake woke twitter: No Naomi is 1/2 Indian
Us: But that's still not Arab
FWT: pic.twitter.com/N8hmgovBck

— Eman (@ferrarswarner) July 15, 2017
So we're not getting an Arab Jasmine ? pic.twitter.com/8NYeHs7L1V

— /\lie (@_alieantar) July 15, 2017
naomi scott should've been batgirl so jasmine could be played by a middle eastern woman im so TIRED of hollywood not knowing how to cast poc pic.twitter.com/EDAfpw9Owb

— gabi (@harleivy) July 15, 2017
Little Mix fans are also fuming about the casting decision after Jade Thirlwall was not cast in the role despite being of Middle Eastern descent (she's half Egyptian and half Yemeni) and of course, being able to sing and dance.
Can you believe people said jade wasn't Arab enough and hasn't faced enough discrimination to play jasmine and now they got naomi Scott lol

— (@jadesglory) July 15, 2017
It's not just about Jade not being cast as Jasmine, it's about an actress who isn't even half Indian being cast as an ARAB character!

— t thank you lm (@bubbleighperrie) July 15, 2017
me: jade won't be jasmine
disney: jade isn't jasmine
me: pic.twitter.com/y0ZXbcscAu

— shaloma (@intoIeigh) July 15, 2017
Jade's been a jasmine fan since she was out the womb so for her to see a 1/2 Indian take the role is disappointing for her. Understand that. pic.twitter.com/6uJ40U678U

— SteveBucky (@pxrrielegend) July 16, 2017
Jade herself has also seemingly left small clues around social media toward her feelings on the casting.
Little Mix's Jade Thirlwall shading Disney's decision to cast an indian actress as Jasmine instead of an Arab one. #JadeIsOurJasmine pic.twitter.com/NEeoCQ7z6Z

— Pop Crave (@PopCrave) July 15, 2017
People are also showing concern about the casting of Mulan after Disney failed to cast an Arab actress in the role - highlighting the importance of race and representation within Hollywood, particularly within Asian and Middle Eastern countries.
if they couldn't cast an arab woman for jasmine then i'm worried about mulan

— larissa (@dianasprince) July 15, 2017
Casting an Indian as Aladdin/Jasmine is like casting a Japanese or Korean actor as Mulan just because of the often shared mono-lid trait.

— Jumah (@WokeMutant) July 12, 2017
What do you think? Do you think Disney made the right decision by casting Naomi or did they miss the mark on this one by not casting an authentic Arab actress?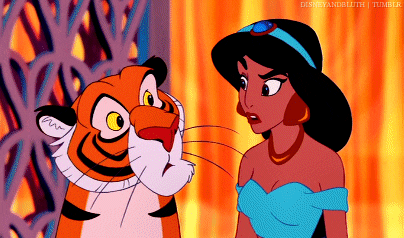 Disney
____ ____ ____ ____ ____
Listen to the special Game Of Thrones edition of the #PopBuzzPodcast right here or subscribe for free on iTunes to get new episodes sent straight to your phone every Friday.