Jeff Might Come Back For "13 Reasons Why" Season 2 And You're Gonna Scream
4 May 2017, 11:18 | Updated: 18 January 2018, 16:35
Dreams really do come true!
Jeff from 13 Reasons Why will go down in history as one of the most criminally underrated and underused characters of all time. He was so pure, he was so sweet, all he wanted to do was get good grades, graduate and help Clay get the damn girl. He deserved better.
When we heard the news that 13 Reasons Why is almost DEFINITELY going to get a second season, we refused it. We don't want to go on without Jeff, we can't. But according to the actor himself, there might be a way in which we never have to live without Jeff ever again.
via giphy.com
Brandon Larracuente sat down with Seventeen to discuss his incredibly popular character and whether or not there would be potential for Jeff's return should the show come back for a sophomore season and it turns out that he's found the freakin' loophole of a lifetime.
Let's cast our minds back to the show. It's not until episode 10 when you *truly realise* that Jeff is only ever shown in the flashback scenes. He's NEVER seen in the present day with Clay or any of the other students because... well, you know... he died.
So what's to say that Jeff couldn't return in the second season in more flashback scenes with Clay?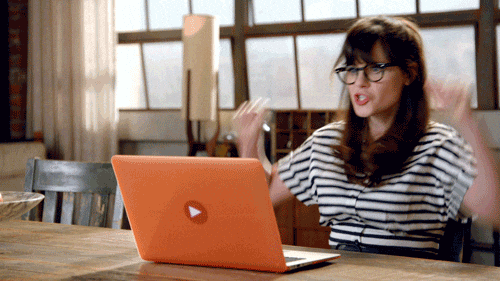 via giphy.com
"Considering, the entire first season, Jeff was shown entirely in flashbacks, that could be a possibility. I don't see why not?! Fans would love that."
He also revealed that he would be MORE than willing to come back to the show but of course, there's been no official announcement from writer Jay Asher or Netflix themselves. "I would love, if we do get picked up for a second season, to have that opportunity. We're all waiting for the news for a no or go. I know I, more than anybody, would be so excited to join everybody in the family again."
BRING BACKKKK MYY JEFFF!!!!!!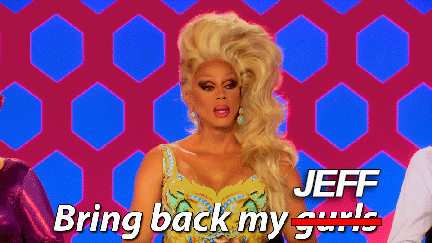 via giphy.com
____ ____ ____ ____ ____
Listen to the #PopBuzzPodcast with Chris Pratt and the rest of the Guardians Of The Galaxy Vol 2 cast right here or subscribe for free on iTunes to get new episodes sent straight to your phone every Friday.