Does Jeffrey Dahmer's apartment still exist? What does it look like now?
28 September 2022, 16:27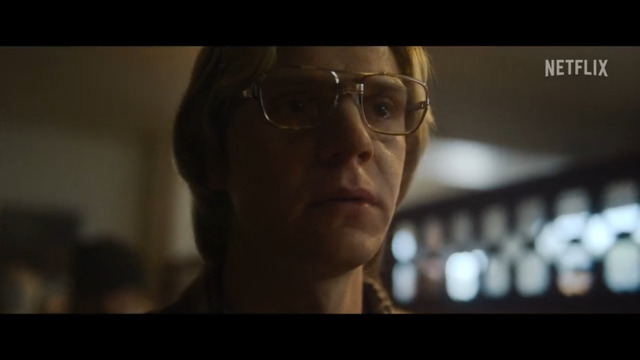 Evan Peters stars as Jeffrey Dahmer in Netflix's new Monster series
What happened to Jeffrey Dahmer's apartment? Does it still exist? Here's what happened to the Oxford Apartments in Milwaukee.
Netflix's DAHMER - Monster: The Jeffrey Dahmer Story continues to dominate on the streaming service, and conversation on social media.
While the show aims to focus on the victim's stories and the police failings, instead of trying to humanise Dahmer, it has been heavily criticised by some family members of the victims for, once again, bringing up unnecessary trauma.
The dramatised series has also sparked a renewed interest into the horrifying case from viewers who had perhaps not previously known about what Dahmer actually did and how he managed to get away with it for so long.
READ MORE: Where is Glenda Cleveland now? Here's what happened to Jeffrey Dahmer's neighbour in real life
Dahmer's apartment building, where he was finally caught and arrested, features heavily in the series. Viewers are now wondering what happened to that real life location, 30+ years after those horrible murders took place.
Does Jeffrey Dahmer's apartment still exist?
Where did Jeffrey Dahmer live?
Dahmer lived in apartment 213 inside the Oxford Apartments, 924 North 25th Street in Milwaukee, Wisconsin. A replica of his apartment is featured prominently in the series, as well as his actual apartment.
In the series, we see how the police believed he purposely moved into the low-income, predominantly Black neighbourhood in order to prey on young gay men. Dahmer denied this, saying it was because that's all he could afford.
The apartment building contained 49 one-bedroom apartments. Several residents, including neighbour Glenda Cleveland (played by Niecy Nash in the series) issued complaints about his behaviour and the smell from his apartment.
Shortly after Tracy Edwards escaped his apartment in 1991, police found the remains of 11 men scattered around the apartment.
Dahmer also lived at his grandmother's house at 2357 S 57th Street, Milwaukee for a while. Dahmer killed three men at his grandmother's house, and dismembered their bodies in the basement.
READ MORE: Did Jeffrey Dahmer kill Dean Vaughn? Here's the devastating true story about his murder
What happened to Jeffrey Dahmer's apartment building? Does it still exist?
Shortly after Dahmer was arrested, several residents of the Oxford Apartments moved out immediately. The apartments remained available to rent, but there were not many takers due to the absolutely horrific murders that took place there.
Today, the building is no longer standing. Dahmer's apartment building was torn down and completely demolished, at the request of the victim's families.
Marquette Wire reports that developer Ogden Homes, who purchased the plot of land from the city for just $500 in 2012, was not permitted to build any other buildings or structures on the land.
The Milwaukee location is now an empty lot, full of grass and surrounded by a tall barred metal fence with no morbid reference to Dahmer whatsoever.
There are also various videos on YouTube that show what the lot looks like today.
Read more about Netflix's DAHMER here:
Rina Sawayama Reacts To "Industry Plant" Rumour and Paints A Self-Portrait | PopBuzz Meets