Where is Christopher Scarver now? Here's what happened to the man who killed Jeffrey Dahmer
27 September 2022, 11:46 | Updated: 28 September 2022, 09:18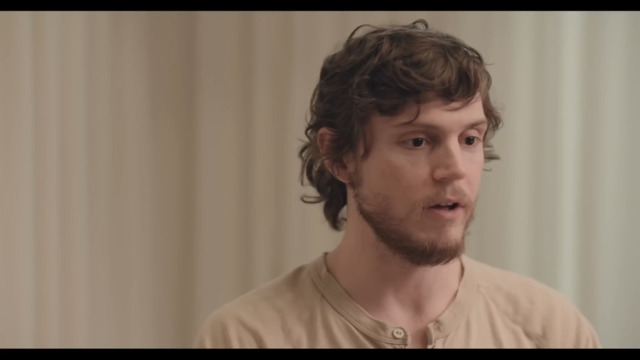 Evan Peters opens up about playing Jeffrey Dahmer
How accurate is Furly Mac's portrayal of Christopher Scarver in Netflix's Dahmer - Monster: The Story of Jeffrey Dahmer?
CONTENT WARNING: This article contains details of extreme violence and sexual assault that some readers may find triggering and disturbing.
Netflix's Dahmer - Monster: The Jeffrey Dahmer Story explores Jeffrey Dahmer's life up until Christopher Scarver kills him.
Ever since Dahmer - Monster: The Story of Jeffrey Dahmer debuted on Netflix last week (Sep 21), the new series has divided viewers. Some people that it's an important show that shines a light on the way in which police ignored Dahmer's crimes as a serial killer. Others think that it was made in poor taste, and relatives of the people Dahmer killed have even called it out.
READ MORE: Where is Glenda Cleveland now? Here's what happened to Jeffrey Dahmer's neighbour in real life
As well as Dahmer's murders, cannibalism and necrophilia, the show covers how Dahmer was murdered in prison by fellow inmate Christopher Scarver. How accurate is the show's depiction of Scarver though and where is Dahmer's killer now?
Why did Christopher Scarver kill Jeffrey Dahmer?
As portrayed in Dahmer, Christopher Scarver (Furly Mac) did beat Dahmer to death. However, it wasn't as premeditated as the TV show suggests. Scarver did know that Dahmer was a serial killer and he claimed in an interview with NY Post that Dahmer never showed remorse for what he did. Scarver was disgusted by Dahmer but he didn't plan to murder him.
Nevertheless, after Scarver was assigned to clean the prison's gym with Dahmer and inmate, Jesse Anderson, who had killed his wife, Dahmer's fate was sealed. One of them poked Scarver in the back and Scarver snapped. He cornered Dahmer and Anderson in the gym, confronted them about their crimes and then killed them with a metal gym bar.
Scarver claimed to NY Post that guards left him alone with Dahmer on purpose because they wanted an inmate to kill Dahmer. He also underwent a mental examination and suggested that prison food might have led him to kill Dahmer: "Certain foods I eat cause me to have a psychotic break, bread, refined sugar — those are the main culprits."
After killing Dahmer, Scarver was given two additional life sentences and he has remained in prison ever since. He is currently imprisoned at the Centennial Correctional Facility in Canon City, Colorado. In 2015, Scarver wrote and published a poetry book in jail God Seed: Poetry of Christopher J. Scarver. You can purchase it now.
Scarver has one 27-year-old son, Chris Scarver, who was born before he was imprisoned. The father and son were estranged but they now maintain a relationship by sending each other letters.
READ MORE: Where is Tracy Edwards now? Jeffrey Dahmer survivor's real life story revealed
Teen: My father killed a serial killer
Why was Christopher Scarver in prison?
Scarver was born in Milwaukee, Wisconsin. After dropping out of high school, his mother kicked him out. He joined a Youth Conservation Corps program and became a trainee carpenter. Scarver alleges that a progam supervisor promised him that they would employ him once he completed the program. However, they never did offer him full-time employment.
In June 1990, Scarver confronted Steve Lohman, a former boss of the program, claiming that they owed him money. When Lohman only gave Scarver $15, Scarver shot Lohman in the head and he died. Scarver was later arrested and, in 1992, he was convicted to life in prison. Later that year, he murdered Dahmer.
Read more about Netflix's DAHMER here:
Drag Race UK's Just May Claps Back At Danny Beard's Shady Remarks | Drag Race Yearbook