Dahmer: Here's what happened to the police who left Konerak Sinthasomphone with Jeffrey Dahmer
27 September 2022, 14:33 | Updated: 27 September 2022, 14:40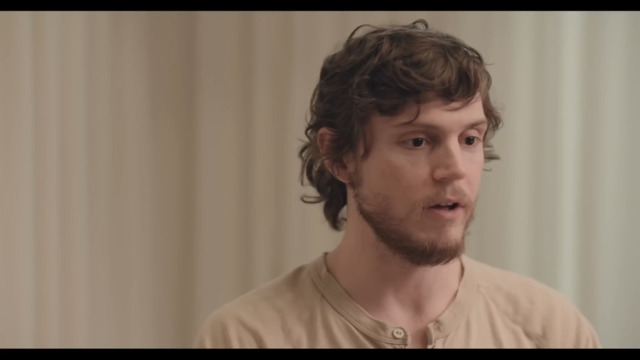 Evan Peters opens up about playing Jeffrey Dahmer
Officers John A. Balcerzak and Joseph P. Gabrish returned 14-year-old Konerak Sinthasomphone to Jeffrey Dahmer.
CONTENT WARNING: This article contains details of extreme violence and sexual assault that some readers may find triggering and disturbing.
Netflix's Dahmer - Monster: The Jeffrey Dahmer Story explores how police failed to save a 14-year-old from Jeffrey Dahmer.
Dahmer tells the horrifying true story of serial killer Jeffrey Dahmer (Evan Peters). In one of the miniseries' most shocking moments, 14-year-old boy Konerak Sinthasomphone runs drugged, naked and bleeding from Dahmer's apartment. Dahmer's neighbour, Glenda Cleveland, calls the police and insists that they investigate Dahmer.
However, when Dahmer arrives, he claims that Sinthasomphone is his boyfriend. He states that Sinthasomphone is of age and is simply drunk. Instead of interrogating Dahmer, the two police officers present take his word and even help Dahmer take Sinthasomphone back to his apartment. Unbeknownst to them, Dahmer murders Sinthasomphone soon afterwards.
How real is the scene though and what happened to the officers, John A. Balcerzak and Joseph P. Gabrish, in real life?
READ MORE: Where is Glenda Cleveland now? Here's what happened to Jeffrey Dahmer's neighbour in real life
Unfortunately, the scene in Netflix's Dahmer involving Dahmer, Sinthasomphone and officers John A. Balcerzak and Joseph P. Gabrish is based on fact. When questioned by Balcerzak and Gabrish in person, Dahmer said that Sinthasomphone was his 19-year-old lover. The police believed him and let Dahmer go. He then killed Sinthasomphone, and went to murder four more men.
When Dahmer was arrested and convicted, Balcerzak and Gabrish both faced criticism and they were initially dismissed as officers. However, they defended their decisions. Speaking to AP News at the time, Balcerzak said: "At the time, with the information we had – to this day I think we did the appropriate thing, the best that we could."
READ MORE: Where is Christopher Scarver now? Here's what happened to the man who killed Jeffrey Dahmer
Balcerzak added: "I wish there had been some other piece of evidence or information available to us. We handled the call the way we felt it should have been handled." He then continued: "We routinely don't check out complainants that come forward to help us out. He was very cooperative."
In real life, Glenda Cleveland was not present when the officers let Dahmer go. However, Cleveland's daughter and niece were and, Cleveland called Balcerzak and Gabrish repeatedly to follow up about the incident when Sinthasomphone went missing.
Addressing Cleveland's calls, Balcerzak stated: ″She wasn't actually there. I felt that my firsthand knowledge was more informative than what she had heard from someone else.″
Where are the officers who let Jeffrey Dahmer go now?
MPD officer who gave teen back to Dahmer retires
As depicted in the limited series, Balcerzak and Gabrish both appealed their dismissals and were reinstated as police officers in spite of their negligence. According to Associated Press, Reserve Judge Robert Parins ruled in 1994 that "the firings were too severe a punishment and that former officers should be reinstated, with back pay of about $55,000 each."
Balcerzak went on to become Head of the Milwaukee Police Association and only retired in 2017. Associated Press reports that he also owns a pub. As for Gabrish, he left the Milwaukee force and became a captain and interim chief of Grafton's Police Department. Gabrish has now retired as well.
Read more about Netflix's DAHMER here:
Drag Race UK's Just May Claps Back At Danny Beard's Shady Remarks | Drag Race Yearbook