Mother of Jeffrey Dahmer victim Tony Hughes condemns Netflix series
11 October 2022, 20:23 | Updated: 11 October 2022, 20:28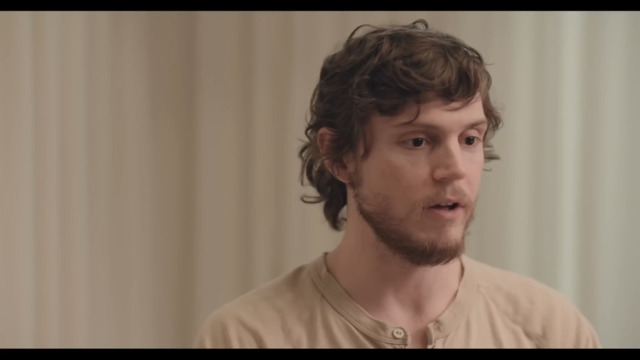 Evan Peters opens up about playing Jeffrey Dahmer
"I don't see how they can use our names and put stuff out like that out there."
Netflix's DAHMER – Monster: The Jeffrey Dahmer Story is under fire once again from another family member of one of the victims depicted in the series. This time, the mother of Tony Hughes, who is portrayed in episode 6, has condemned the show.
The entire sixth episode of Dahmer, titled 'Silenced', focuses on aspiring model Anthony "Tony" Hughes' life, all the way up to his murder at the hands of the serial killer. His family is also portrayed in the series.
The real Shirley Hughes, Tony's mother, has now given a brief interview following the overwhelming amount of interest surrounding Dahmer, the murders, the victims and their families that the show as created. Slamming the series, Hughes said that she doesn't understand how the television show could be made, and says the events detailed in the episode are inaccurate.
READ MORE: Jeffrey Dahmer survivors: Here's what happened to Ron Flowers and the men who survived Dahmer
In episode six, viewers see Tony (who was deaf and non-verbal) enjoying his night out before sitting down to talk to his friends about finding a romantic partner. Tony then heads off to pursue his modelling aspirations and later meets Dahmer at a bar.
The episode then presents a series of dramatised events where viewers see Dahmer and Tony grow closer. Those scenes have already been heavily criticised by viewers for romanticising Tony's relationship with Dahmer.
Later in the episode, we watch as Tony's mother Shirley raise her concerns and report her son missing to the police. She then takes matters into her own hands and puts missing signs up in the search for Tony.
Tony was just 31 years old when he was murdered by Dahmer in his apartment. But according to the real Shirley Hughes, the way in which the series depicts Tony's encounter with Dahmer "didn't happen like that."
READ MORE: Dahmer viewers are calling out people for saying they "feel sorry" for Jeffrey Dahmer
Now, Hughes, who is also portrayed in the Netflix series, has spoken to the Guardian about how she feels about the dramatisation of the events that led to her son's devastating murder.
"I don't see how they can do that," Hughes said. "I don't see how they can use our names and put stuff out like that out there."
According to the Guardian, Hughes (now 85 years old) then explained that it was too difficult to talk about Tony's murder, and politely ended the call.
In 1992 at Dahmer's murder trial, Hughes gave a moving impact statement in the form of an emotional and powerful poem written by one of Tony's friends, told from Tony's perspective as he was dying and after his death. At the end of her statement, she signed "love" in sign language.
READ MORE: Did Jeffrey Dahmer kill Dean Vaughn? The devastating true story about his murder
Tony's mother Shirley Hughes is not the only family member of one of the victims to speak out against the Netflix show.
Errol Lindsey's sister Rita Isbell (who is also depicted in the series) has slammed the streaming service, calling it "money hungry" and "greedy". Eric Perry, a cousin of Errol Lindsey and Rita Isbell also called out the show in a string of tweets.
"I'm not telling anyone what to watch, I know true crime media is huge rn, but if you're actually curious about the victims, my family (the Isbell's) are pissed about this show," he wrote. "It's retraumatizing over and over again, and for what? How many movies/shows/documentaries do we need?"
"Like recreating my cousin having an emotional breakdown in court in the face of the man who tortured and murdered her brother is WILD. WIIIIIILD."
Read more about Netflix's DAHMER here:
Drag Race UK's Copper Topp Reveals Why Cheddar's Outfit Was Better Than Hers | Drag Race Yearbook