Jennette McCurdy says she's thinking about returning to acting following the success of her memoir
27 October 2022, 12:54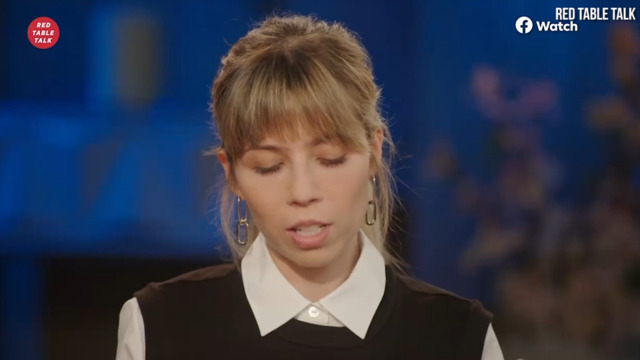 Jennette McCurdy reads heartbreaking email from her mother
Jennette McCurdy previously quit acting following negative experiences on iCarly and Sam & Cat.
Jennette McCurdy has opened up about the future of her career and revealed that she is currently considering acting again.
Jennette McCurdy fans will already know that the beloved star previously quit acting. In her memoir, I'm Glad My Mom Died, Jennette explained that acting was never her dream and, negative experiences on the sets of iCarly and Sam & Cat, led her to quit acting altogether. Jennette stated that she turned down the iCarly reboot for her "mental health and happiness".
Now, Jennette has spoken further about her decision and said that writing her memoir has changed her outlook on acting.
READ MORE: Miranda Cosgrove asked for Jennette McCurdy to get the same salary as her in the iCarly reboot
Speaking to E! about acting again, Jennette said: "I do feel like only through writing the book have I gotten to a place where I think there might be a way of exploring acting that doesn't carry that baggage that I carried with me for so long. Maybe if I write something for myself. I think that'd really be maybe one of the only ways I could kind of try exploring it again."
In a previous interview on Anna Farris' Unqualified podcast, Jennette said: "I really thought that I was done with acting. I'm never doing that shot ever again. Goodbye. And then after finishing the book, I remember having the thought: 'I wonder if there's a way to act where maybe I write a role for myself.' Maybe there's a way of kind of reclaiming it."
Following the release of Jennette's best-selling memoir, she signed a new book deal and is currently writing her debut novel and a collection of essays about her 20s. Discussing the novel with The New York Times, Jennette said: "[It's about] either who I wish I could be in some aspects, or who I hope I never am in other aspects. But it's probably me, right?"
As it stands there is no release date for Jennette's future projects but we shall update you as soon as there is one.
Read more Jennette McCurdy news here:
Miranda Cosgrove vs. 'The Most Impossible iCarly Quiz' | PopBuzz Meets