Jennifer Coolidge's Legally Blonde 3 return teased by Reese Witherspoon
6 February 2023, 17:29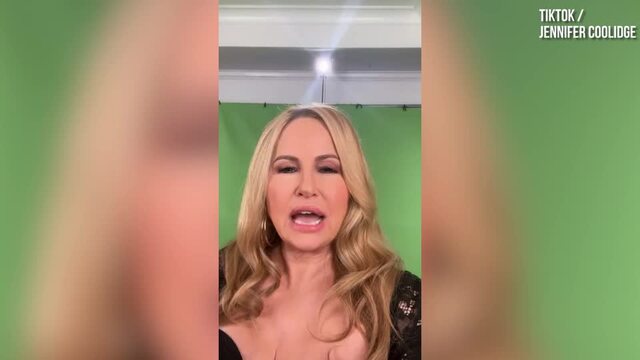 Jennifer Coolidge joins TikTok
"There is no Legally Blonde 3 without Jennifer Coolidge."
Good news, Jennifer Coolidge hive! It looks like Paulette Bonafonté could officially be back in business when Legally Blonde 3 finally makes it onto our screens.
It's been a while since we've heard anything about it, but yep, Legally Blonde 3 is still happening. In fact, it was initially scheduled for release in 2022, but was pushed back without a release date in order to give the writers enough time to truly finesse the script into something iconic.
Centring on an older version of Elle Woods, the movie will be written by Mindy Kaling and Dan Goor. Reese Witherspoon will be back as the beloved Elle (duh!) and the legendary Jennifer Coolidge will also definitely be returning as Paulette – if Reese and Mindy have anything to do with it.
READ MORE: Legally Blonde's original ending saw Elle and Vivian get together
Speaking to Entertainment Tonight about Legally Blonde 3, Reese confirmed that Jennifer will absolutely be part of the movie. In fact, if there's no Jennifer Coolidge, the third film just won't even happen.
"There is no Legally Blonde 3 without Jennifer Coolidge," Reese said, adding that Jennifer "deserves every one of those flowers she is receiving right now," thanks to her standout role in The White Lotus and the critical acclaim that's she's getting.
"And she's just one of those people who is so naturally gifted and funny, and that you can just tell people love her 'cause she gets up there and everybody's like, 'I love her,'" Reese added. "But she's just done a lot of good work in our business for so long that it's really nice to see her getting this incredible moment."
Back in 2018, Mindy Kaling also confirmed that Jennifer would "1000% percent" star in Legally Blonde 3. And Jennifer herself is also on board to make it happen. She just hasn't been told anything about it yet...
"I know nothing. I mean, I don't know if they wanted to surprise me or something, 'cause I hear about it a lot," Jennifer told Entertainment Tonight at the time. "I heard that Mindy has this amazing version of our next round, but I haven't seen it. I don't have the call yet."
Reese, Mindy... Make the call. MAKE THE CALL NOW!
READ MORE: Jennifer Coolidge says Ariana Grande is a "very old person in a very young body"
Lockwood & Co. Cast Interview Each Other | PopBuzz Meets