Jensen Ackles opens up about non-binary main character in Supernatural prequel The Winchesters
11 October 2022, 16:45 | Updated: 11 October 2022, 17:21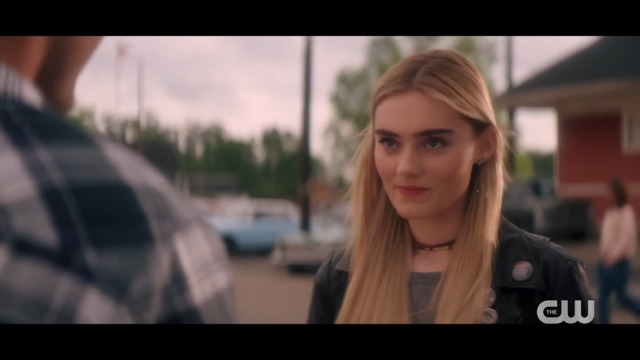 Watch Supernatural prequel The Winchesters trailer
Jensen Ackles says it felt "very natural" to make The Winchesters more inclusive than Supernatural.
Jensen Ackles has opened up about having a non-binary main character in the Supernatural prequel show The Winchesters.
Supernatural may have drawn to an emotional close in 2019 but the story of the Winchesters isn't over just yet. Tonight (Oct 11), Jensen and Danneel Ackles' highly-anticipated Supernatural spin-off The Winchesters debuts on The CW. The prequel is set in the 1970s and tells the story of how Dean and Sam Winchester's parents, John and Mary, met and fell in love.
Jensen and Danneel Ackles have now promised that the show will be more inclusive than Supernatural in a new interview.
READ MORE: Supernatural's Jared Padalecki "gutted" after not being told about Jensen Ackles' new prequel series
Speaking to Variety about the prequel and how they made it a mission to cast actors of all different genders, ethnicities and sexualities, Jensen said: "It felt very natural. Also, if you go back to that time period – you go back to the late 60s and early 70s, and that's when things were really kind of shifting from a social perspective."
He continued: "It just made sense that of course there would be some sort of a Hispanic hippie rolling into town and doing his thing or there was a book-smart British woman of Indian culture."
In the show, John (Drake Roger) and Mary (Meg Donnelly) will fight off forces of evil alongside Latika (Nida Khurshid) and Carlos (Jojo Fleites). Latika is a "fiercely intelligent" young hunter-in-training. Meanwhile, Carlos is a "confident" demon fighter who brings a "boost of positivity" to the group.
Discussing Carlos specifically, who is non-binary and played by non-binary actor Jojo Fleites, Danneel said: "Life has always been that way. I know some people don't want to think that but there have always been non-binary people. So for us to include a non-binary character, that just makes sense because that is life."
READ MORE: Supernatural's Misha Collins confirms Castiel is gay and in love with Dean
Jensen ended by saying: "We're in a space now where I feel like it is not only largely accepted, but it's encouraged and I think that that's fantastic. So we just took that as fuel and went with it. It was a very natural organic thing."
What do you think? Are you excited to watch The Winchesters?
Drag Race UK's Copper Topp Reveals Why Cheddar's Outfit Was Better Than Hers | Drag Race Yearbook