These Cold Hard Facts Prove That John Boyega Will Take Over The World
22 December 2015, 16:29 | Updated: 8 May 2017, 17:09
Finnamon roll
This is John Boyega.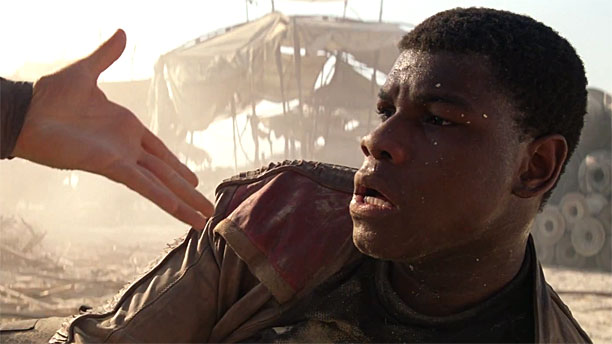 You may remember him from such films as Attack The Block, Half Of A Yellow Sun and some obscure low-budget foreign language picture called Star Wars: The Force Awakens.
You've probably seen his face on posters, lunchboxes, bus stops and TV screens being interviewed relentlessly.
Well get used to that face because we predict that this young man may well be going places...
That might sound stupid given that he is currently starring in the biggest movie on the planet. "Of course he's going to be a huge star you PopBuzz moron" you may well say.
Well, two words: Hayden Christensen.
Where are you Hayden? Actually don't answer. We don't care.
Starring in a blockbuster doesn't guarantee any follow-up success. For that you need to show you can be a viable asset to films outside of your existing franchise antics. Fortunately, John's career to date has already showcased his varied talents, Attack The Block being a particular highlight. Look it up now if you haven't already.
But two things will carry John even higher into superstardom:
1) Natural charisma
What a bloody nice and funny bloke!
2) Fanboyish tendancies
He loves these movies just as much as you do.
He's got (at least) two more Star Wars movies to come and we'd imagine offers are currently pouring in from all manner of movie studios. Our advice? Have a chat with Chris Pratt about how best to make the leap to the A List. Then go out and own 2016.
John Boyega ladies and gentlemen - your new king of Hollywood.