John Wick 5: Release date, cast, news and rumours about the potential sequel
3 April 2023, 12:51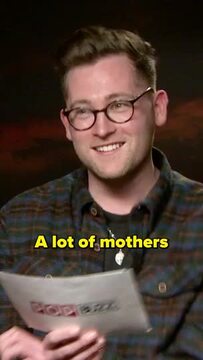 Rina Sawayama wants Michelle Yeoh to play her mother in a movie
Will there be a John Wick 5? Here's what Keanu Reeves and director Chad Stahelski have said about a fifth movie.
WARNING: This article contains John Wick: Chapter 4 spoilers!
John Wick: Chapter 4 is finally here and the wild ending has left fans wondering if there will there be a John Wick: Chapter 5.
Back in 2020, Lionsgate CEO Jon Feltheimer teased that both John Wick 4 and John Wick 5 were in the works. John said: "We're busy preparing scripts for the next two instalments of our John Wick action franchise. We hope to shoot both John Wick 4 & 5 back to back."
However, John Wick: Chapter 4 ends in a way that makes a fifth film seem unlikely. As a result, viewers are unsure how the franchise can continue. Nevertheless, Keanu Reeves and director Chad Stahelski have both revealed that they're open to making a fifth film.
With that in mind, here's everything you need to know about John Wick 5, including the potential release date, cast, plot details, trailers and exactly what Keanu and Chad have said. It sounds like John Wick 5 could actually happen.
READ MORE: Is John Wick dead? Chapter 4 director explains truth behind ambiguous ending
Will there be a John Wick 5?
As mentioned above, Lionsgate CEO Jon Feltheimer previously claimed that John Wick 5 was in the works. However, at the end of John Wick: Chapter 4, John Wick appears to die from a fatal wound and we see his gravestone. That being said, we never actually see his dead body. As a result, fans have begun to wonder if he simply faked his death.
Talking to Entertainment Weekly, Chad Stahelski teased that the ending is open to interpretation. He explained: "He's got to make everyone think he's dead, or he has to be dead - or he has to kill off a part of his persona. However you want to take that, that's cool with us." In other words, there's a good chance that John is still alive.
Speaking to The Hollywood Reporter, about a potential fifth movie, Chad said: "I think we all need that little bit of time to go, 'Whew. Let's see what's next.' … If Keanu and I, a few months from now sit down and go, 'Yep, we'll never do another one of those,' and then all of a sudden go, 'Yeah, but I got an idea,' we're open to it."
Keanu Reeves also told Entertainment Weekly that he is open to it. He said: "I don't know, I guess I'm going to have to lean on never say never. I wouldn't do a John Wick film without Chad Stahelski. We'd have to see what that looked like."
There are no official plans for John Wick 5 at the moment but based on Chapter 4 being so successful, it sounds like Chad and Keanu could be persuaded to make it happen.
When does John Wick 5 come out?
As it stands, there's no official information about a John Wick 5 release date. In the past, there have been two to three year gaps between John Wick films. John Wick 4 was heavily delayed due to the coronavirus pandemic. It came out four years after John Wick 3.
If Keanu and Chad are being up front about needing time away from the franchise, it seems likely that John Wick 5 won't come out until around 2027 earliest. We'll keep you posted with any updates.
In the meantime, Keanu will play John Wick in the 2024 John Wick spin-off Ballerina.
Who will be in the John Wick 5 cast?
Based on how John Wick: Chapter 4 ends, anyone could be in the John Wick 5 cast. However, it wouldn't be a John Wick movie without Keanu Reeves (John Wick). As for the rest of the cast, it seems likely that Ian McShane (Winston Scott) will return, and newcomers like Rina Sawayma (Akira) and Shamier Anderson (Mr. Nobody) could also reprise their roles.
If it goes ahead, John Wick 5 will mark the first John Wick film without Lance Reddick as Charon. Lance passed away on March 17, 2023 just days before John Wick: Chapter 4 debuted in cinemas.
What will happen in John Wick 5?
Again there's no word on a John Wick 5 plot at the moment. However, John Wick: Chapter 4 has a post-credit scene in which Akira seeks revenge on Caine (Donnie Yen) for her father's death. Could Akira reunite with John in Chapter 5?
Also if John has successfully faked his death, Chapter 5 could see him kill off all his living enemies.
Is there a John Wick 5 trailer?
There is no John Wick 5 trailer right now but bookmark this page and we'll let you know as soon as there is one.
ATEEZ Spill Their Secrets In 'The Tower Of Truth' | PopBuzz Meets