13RW's Katherine Langford Might Be Joining The DC Universe As This Iconic Superhero
5 July 2017, 15:39 | Updated: 18 January 2018, 16:21
HUGE IF TRUE!
Ever since it was revealed that DC were making a stand alone Batgirl movie, everyone has been obsessing (and fighting) over who should play Barbara Gordon, the daughter of commissioner Jim Gordon who starts kickin' ass alongside Batman. Hell, we even made our own dream list of actresses who we think could dominate in the role but we didn't see THIS piece of casting news heading our way at all.
According to a source on Reddit, Katherine Langford aka ya girl Hannah Baker from 13 Reasons Why is reportedly being heavily considered as the lead role in Joss Whedon's Batgirl movie.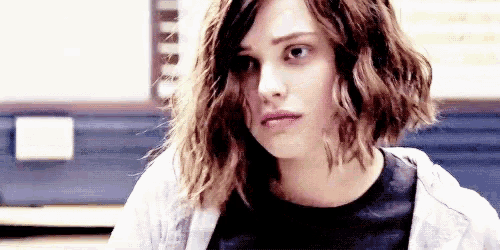 Netflix
The post on the r/DCEULeaks subreddit reads as follows:
"A friend of mine was recently contacted by WB to work on concept art for the upcoming Batgirl film. WB wants to get an actress signed by SDCC so they can make an surprise announcement on stage during their presentation. I spoke with him a couple days ago and he said that these are the actresses he was asked to develop concept art for:
Elle Fanning (Neon Demon/Live By Night), Olivia Cooke (Bates Motel), Bella Thorne (Shake It Up!), Katherine Langford (13 Reasons Why), Margaret Qualley (The Leftovers), Jane Levy (Don't Breathe), Emma Roberts (Scream Queens), Haley Lu Richardson (Split/Edge Of Seventeen), Naomi Scott (Power Rangers).
He won't tell me why but he believes Langford is currently the frontrunner with Fanning, Levy & Qualley behind."
Netflix
Obviously, this hasn't been confirmed and is merely just a rumour at the moment but damn, THIS IS HUGE IF TRUE!
Whedon has previously stated that he's keen to cast a 'semi-unknown' actress in the role as opposed to an established star with a huge name and Katherine certainly stands out amongst some of the others on that list as someone who would land on the right end of the scale for Whedon's 'semi-unknown' criteria, like Gal Gadot when she was cast as Wonder Woman.
The film itself is not actually due for release until 2019 which gives Katherine plenty of time to get some more screen time under her belt and scoop up a few new fans in the build up to the eventual release.
So on that note, it looks like we better keep an eye out for any new info at San Diego Comic Con later this month. Who knows... Hannah Baker might turn up and reveal her brand new secret superhero identity to the world.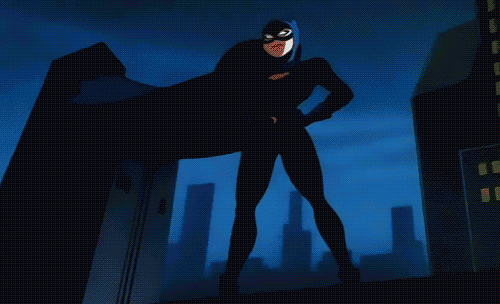 DC
____ ____ ____ ____ ____
Listen to the #PopBuzzPodcast with Ansel Elgort and Lily James right here or subscribe for free on iTunes to get new episodes sent straight to your phone every Friday.