Here's why Kendall and Kylie got into physical fight on KUWTK
9 October 2020, 12:27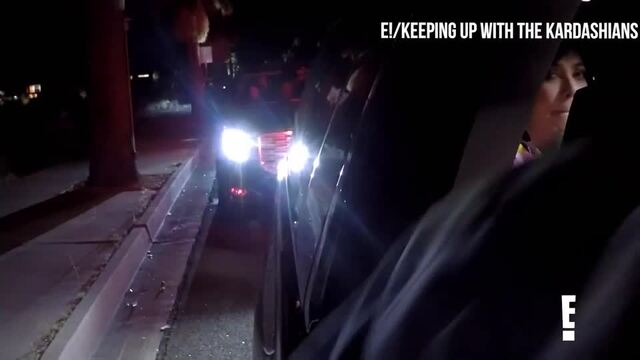 Kylie and Kendall's shocking fight on KUWTK
"The fact that my sister, my blood, was reacting that way... it's so upsetting."
Remember the days when Kendall and Kylie Jenner used to get into real physical fights on Keeping Up With The Kardashians? Viewers were almost treated to another one in the latest episode of the show, as the two sisters came to blows after a night out in Palm Springs.
Last night's episode (Oct 9) followed the fam as they took a trip to Palm Springs, the same one that was previously teased when the new season trailer dropped back in September. (The trip happened in March 2020, juuuust before coronavirus shut down California.)
After a big night out, Kendall and Kylie got into a huge altercation that was caught by the microphones they were still wearing, prompting to Kendall to say that she never wanted to speak to Kylie again.
Here's what went down... and why it wasn't caught on camera.
READ MORE: Why is Keeping Up With The Kardashians ending? All the possible reasons
The whole thing started bubbling when Kylie "stole" Kendall's outfit ahead of their big night out in Palm Springs.
Kendall told Kourtney: "I wanted to wear your brown other outfit but then, Kylie comes in and everyone bows down to Kylie and lets her wear whatever the f*ck she wants."
After Kylie tells her she looks cute in her top and jeans, Kendall waves her off and Kylie replies "Oh, like you deserve the outfit more." Kylie continues: "You're not gonna ruin my night, I'm having the best time," before Kendall claps back saying: "You ruined my f*cking night so I can do whatever I want!"
The real drama starts after the family heads to dinner.
READ MORE: Kylie Jenner's bikini photo on Instagram leads to 48,000 new voter registrations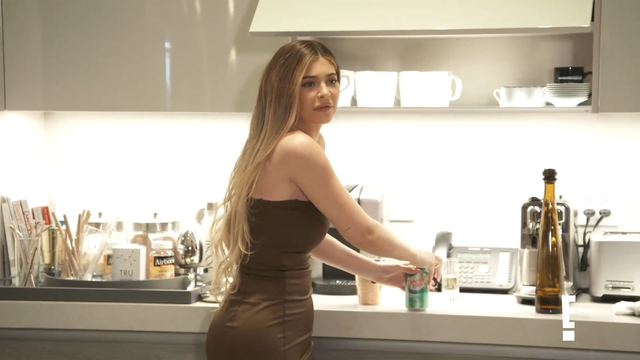 Kylie Jenner downs shots before night out on KUWTK sneak peek
While the rest of the family heads to a drag show, Kendall sleeps in the car. At the end of the night, Kendall asks Kylie if their car could drop her at home. Kylie replies: "Why would I drop you home, Kendall? I'm not gonna drive through the city to drop you home."
Corey, who is in the car with them, then asks if Kendall wants her own car. While on the phone with Kourtney, Kendall then shouts "Corey, I'm not getting in a f*cking random SUV by myself."
As Kourtney, Kim, Kris and Khloe listen in the other car, the screaming on the other end of the phone gets out of control and we hear Corey yell "Stop!". Kim calls her security to go and get Kendall, before the car pulls over and a tearful Kendall jumps inside saying "I will never speak to Kylie ever again."
"She slapped me or something so I came back at her and smacked her in the face. And she took her heel and put it into my neck so I kicked her back...The fact that my sister, my blood, was reacting that way... it's so upsetting."
Unfortunately, as Kim explained on Twitter, the cameras apparently weren't rolling in Kylie and Kendall's car when the fight went down.
We were done filming when the fight broke out and Kylie left but they still had their mics on and we still had our car cams on! https://t.co/YM1y64OlaS

— Kim Kardashian West (@KimKardashian) October 9, 2020
Despite Kendall's comments, it seems like the sisters are back on good terms. They have since released a Kylie Cosmetics collab and Kylie has posted a few snaps of her and her sister.