Kylie Jenner Sued For The 300th Time This Year For, You Guessed It, Copyright Infringement
27 July 2017, 14:30 | Updated: 27 July 2017, 14:43
Kris Jenner doesn't deserve ANY OF THIS.
Another day, another lawsuit for Kris Jenner to deal with. In fact, we've lost count of how many lawsuits the Kardashian Jenner clan have been slapped with this year.
In 2017, Kylie Jenner ALONE has been threatened with legal action (and eventually sued by The Doors and photographer Michael Miller) for using the faces and unauthorised images of legendary rock and rap artists on "vintage" band t-shirts that she and Kendall were selling for $125. She has also been accused of stealing design aesthetics from TWO independent black Instagram boutiques and selling them as her own merch.
And now, she's just been slapped with ANOTHER lawsuit over the imagery that is being used to promote her new documentary series, Life of Kylie. Artist Sara Pope filed a complaint citing copyright infringement over a neon art installation she created in 2015 called 'Temptation Neon'. She believes the production company for Kylie's reality show have copied the artwork and used it without her permission.
Just filed: @KylieJenner & @NBCUniversal are getting sued for © violations. And it doesn't look good. https://t.co/QuH17Nez5U pic.twitter.com/hI9ggn8ZaJ

— Keith Lee (@associatesmind) July 25, 2017
On the left is Sara Pope's 'Temptation Neon' and on the right is the 'Life of Kylie' logo.
The concept of a close-up lip bite isn't ~quite~ an original image in the first place (Rocky Horror Picture Show anyone?) but you have to admit that Kylie's version bares a striking similarity to Pope's...
via @associatesmind
The trailer for the reality show has also been pulled from YouTube and no neon lips seem to be appearing on either Kylie's personal Instagram account or the account of the show itself. It has since also been revealed that Kylie's pink lip bite design was created by a third-party company and not by Kylie or the production company themselves.
It's not the first time Kylie has been sued over a pair of lips before either. Remember when MUA Vlada Haggery noticed that Kylie had "re-created" various images from her own portfolio and used them on Kylie Cosmetics without credit or acknowledgement? All sounds very familiar doesn't it?
At this point, you would hope Kylie had finally learned her lesson. Guess not.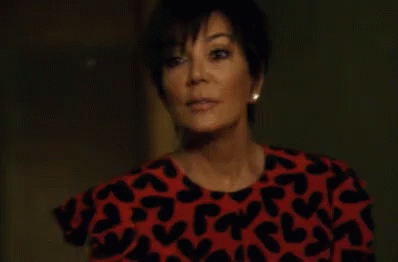 via giphy.com
____ ____ ____ ____ ____
Listen to the special Game Of Thrones edition of the #PopBuzzPodcast right here or subscribe for free on iTunes to get new episodes sent straight to your phone every Friday.