Ryan Murphy Revealed His Least Favourite Season Of "AHS" And It's Probably Yours Too
Agreed.
Deciding which season of American Horror Story is the best is literally the one of the hardest decisions any fan of the show will ever have to make. Surely nothing will top the original season, right? But then there's Asylum... which was amazing and OMG what about Coven? Gaga! "MAAAAAAAAATTTTTT!" See, it's impossible.
Even deciding your LEAST favourite season is impossible. Just ask Ryan Murphy.
via giphy.com
Ryan sat down with Andy Cohen on Watch What Happens Live and spilled the tea on the horror anthology unveiling news about the highly anticipated seventh season and revealing his LEAST favourite season of the bunch - and we bet it's your least favourite season too.
When asked what season he doesn't think holds up against the rest, Ryan deliberated for a hot second and then blurted out his answer.
"Season 4,

Freak Show... b

ecause it was so hard for me to make."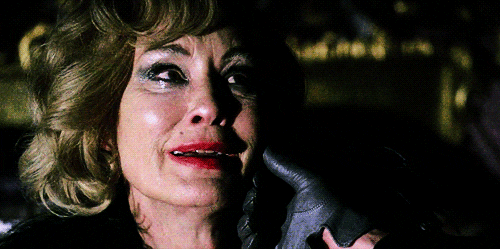 FX / via giphy.com
Freak Show was the season that gave us two Sarah Paulson's for the price of one, introduced Twisty The Clown in to all our bad dreams, introduced Finn Wittrock in to all our good dreams and, lest we forget, was the last time we saw the fabulous Jessica Lange at the helm of the show. Surely those facts alone means it deserves more? Nah.
We hate to say it, but we kind of agree with Ryan - mostly because the multiple storylines were all over the damn shop. In fact, with over 25,000 votes - the PopBuzz readers agree with Ryan too (...just). Then again, with rumours of Freak Show and the upcoming Season 7 being linked in some way, we might have to give it a re-watch and end up changing our minds.
FX / via giphy.com
What was your all time favourite season of American Horror Story? Vote now!