Your Phone Has A Secret "Lego Batman" Joke Hidden Inside Thanks To Siri
Here's how you can turn your phone into your very own bat-computer.
Fans of the excellent The Lego Batman Movie are in for a treat as iPhone users have discovered a special trick that turns your mobile device into your very own Bat Computer.
Giphy: Lego Batman
Throughout the movie, the title character, as voiced by Will Arnett, relies heavily on his Bat Computer to organise his life, regularly shouting out phrases like "Hey 'Puter" or "Hey Computer" when he wants to get its attention.
And now, you too can feel like a superhero - just call on Siri with one of the above phrases to get your very own Batman-themed response.
Mashable
It's like we really are a crime-fighting billionaire vigilante made of children's bricks.
Just remember, as Mashable helpfully points out, "Siri only works hands-free when you say, "hey, Siri," so you'll have to hold down the home button or tap the microphone after you've activated" it if you want to get the full Caped Crusader treatment.
The Lego Batman Movie shot straight to Number 1 on the US Box Office Charts, taking in $55m and defeating the much anticipated sex-fest 50 Shades Darker into second place.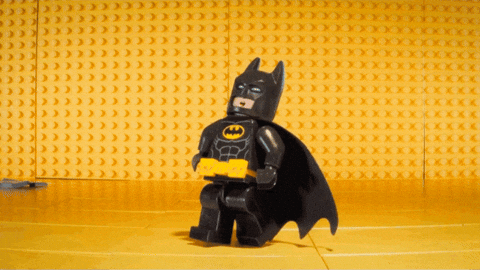 Giphy: Gizmodo