Lena Dunham Just Dragged Kanye West For His "Disturbing" Video
29 June 2016, 10:49 | Updated: 8 May 2017, 17:09
Lena has come out to defend her friend Taylor Swift.
Kanye knows how to ruffle people's feathers. He's almost as good at that as he is making music.
His latest video for "Famous" is no different. Last Friday, Kanye screened the 8-minute short film at the LA Forum to a full room of fans. The video features Kanye in bed with a group of celebrity waxworks in various states of undress, including Rihanna, Caitlyn Jenner, George Bush, Donald Trump and Taylor Swift.
The video hasn't dropped online yet but you can watch a lot of the visuals in the clip below.
beautiful https://t.co/0ua44WwctZ

— ㅤkayleighㅤ (@kaybolingbroke) June 26, 2016
The piece was inspired by a painting called "Sleep" by Vincent Desiderio which features various bodies sleeping in the same bed (below).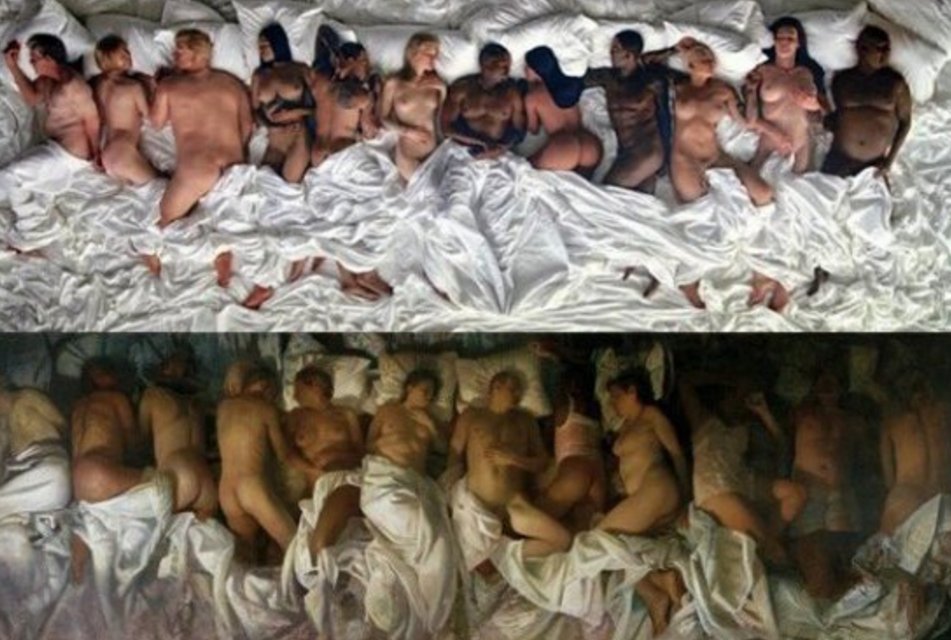 Despite the video's lofty artistic intentions, not everyone is seeing the 'arty' side of things. Writer and TayTay's BFF Lena Dunham had some strong words for Kanye, saying, "it makes me feel sad and unsafe and worried for the teenage girls".
Read the full statement below:
What do you think? Does the video go too far or is it just a harmless art piece? Let us know in the comments.