Help Leo DiCaprio Win His Oscar In This MINDBLOWING New Game
16 February 2016, 17:10 | Updated: 8 May 2017, 17:09
Join Leo on his lifelong quest!
It's one of the world's greatest tragedies. After countless iconic movies, 3 Golden Globe wins and 5 Oscar nominations... the fact that Leonardo DiCaprio is not yet in possession of his own personal small naked golden man is still something that upsets me daily. But fear not... for 2016 could WILL be his year. And you can help him on his quest to finally reach his dream in this INSANE new 8-bit game.
This free browser game is, hands down, the best thing that has ever happened the internet. All you need to play is two fingers, some lower arm strength and more determination than Leo himself trying to survive the icy conditions while filming in The Revenant.
Round 1 sees Leo take the red carpet. Using the simple button masher technique, you need to help Leo chase the Oscar down the carpet, while sweeping up other awards such as Golden Globes, BAFTAs, SAGs and MTV Movie Awards and jumping over the photographers.
After every red carpet round, Leo is presented with a Bonus Round.
There's the 'Quaaludes' bonus round.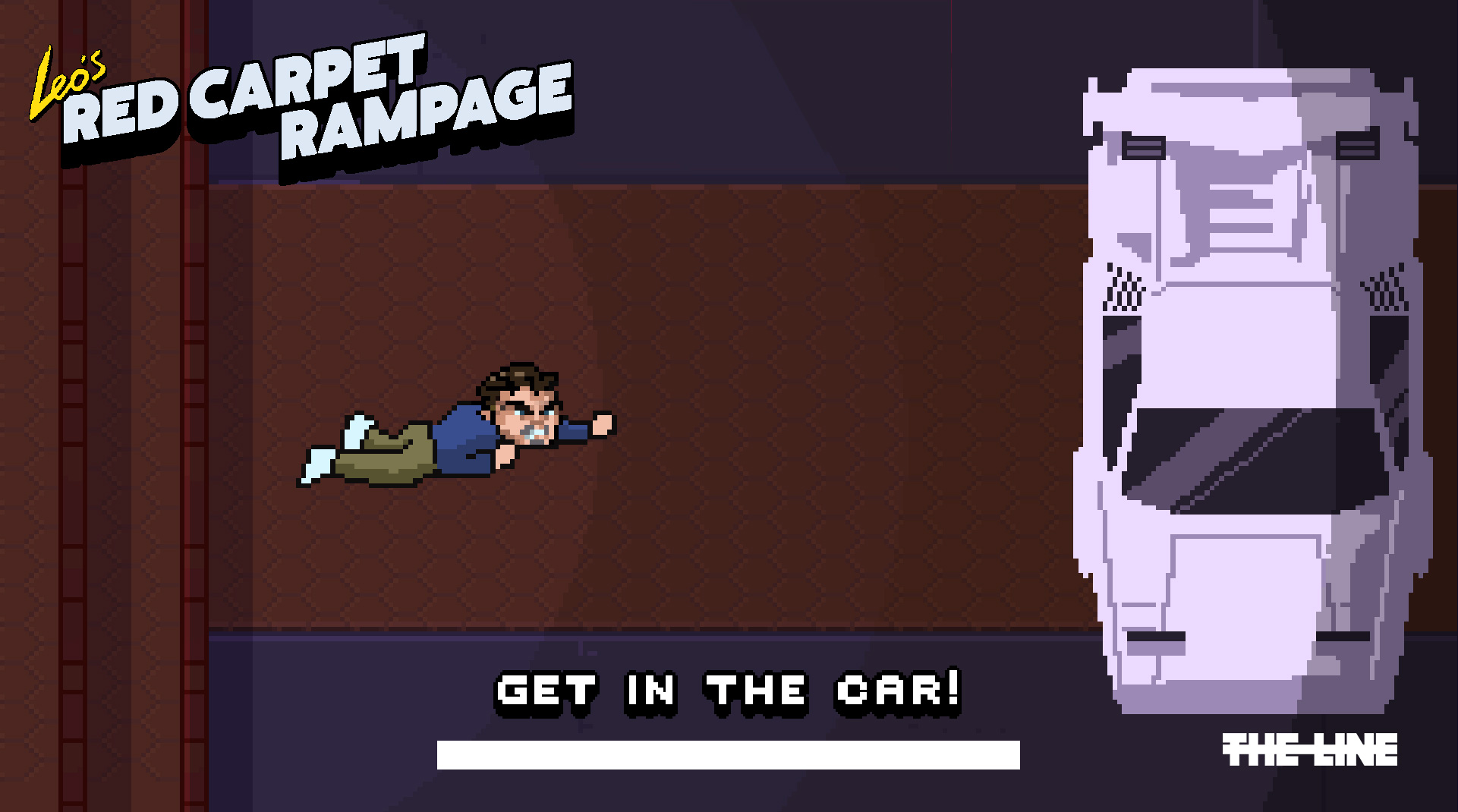 And there's the 'Act Harder' round.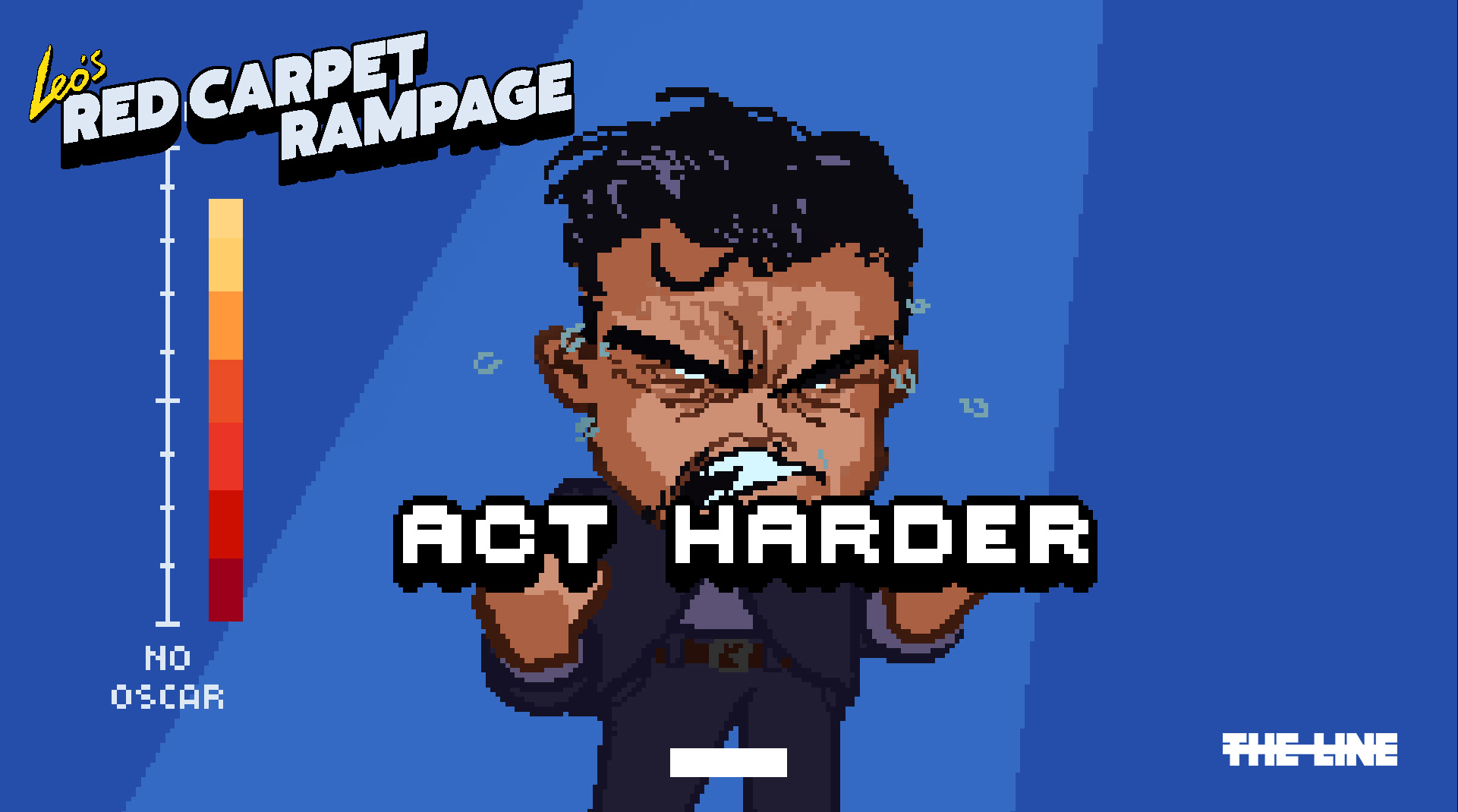 As the game heats up, the competition gets harder...
The other 4 nominees, including that pesky Matt Damon, show up to try and beat Leo to the grand prize.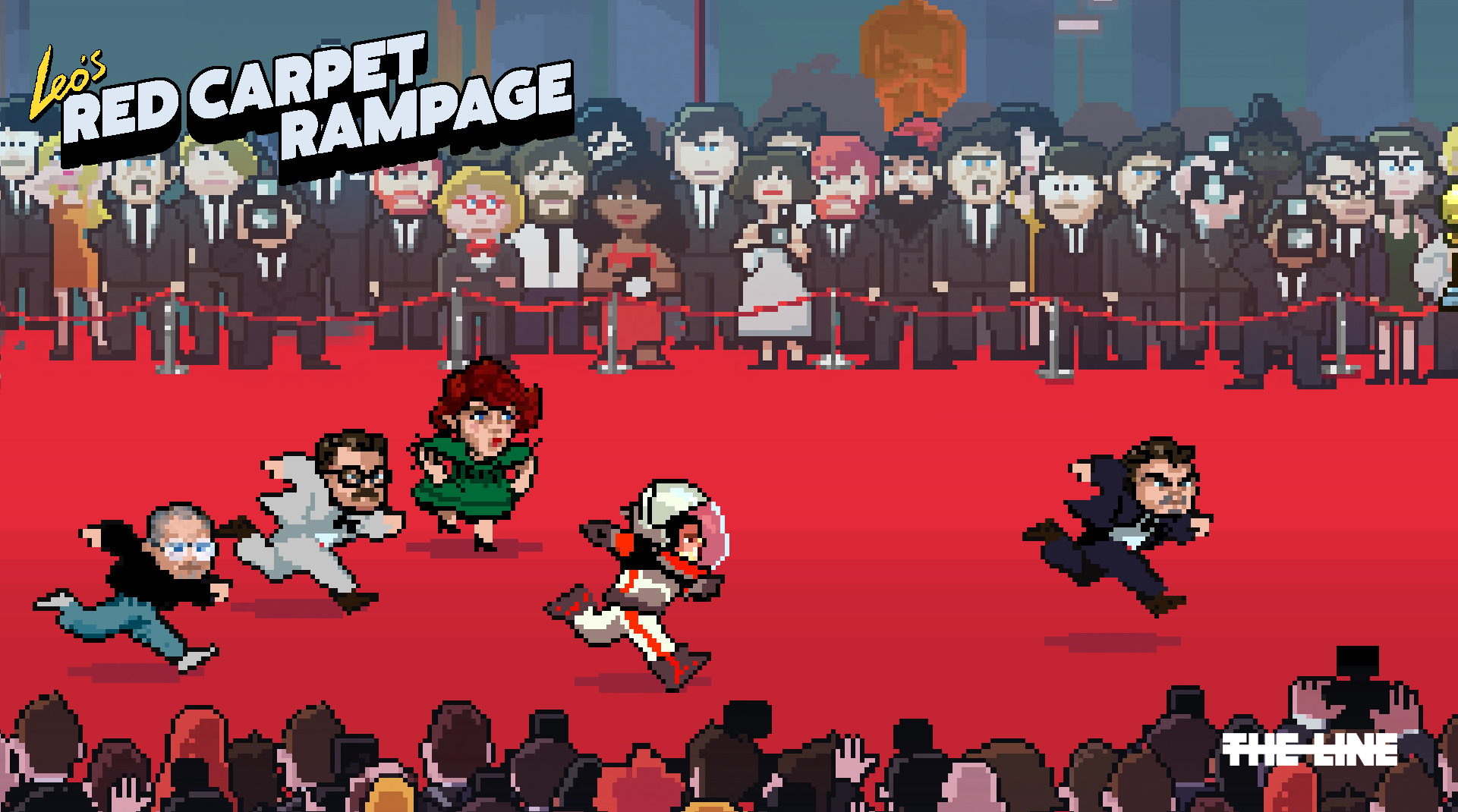 Be sure to watch out for Lady Gaga!
After 7 intense rounds of red carpet free running, I crashed and burned after falling face first into an 8-bit iceberg. My final score? (including one very broken keyboard...)
Is it actually even possible to win this elusive Oscar? Let us know if you manage to get your hands on Leo's dream man!
SCREENSHOTS OR IT DIDN'T HAPPEN.
The INFURIATING game was brought to you by The Line Animation and designed by Max Van der Merve at Electric Theatre Collective.