Logan Lerman's grey hair has sent the internet into complete meltdown
1 September 2020, 17:42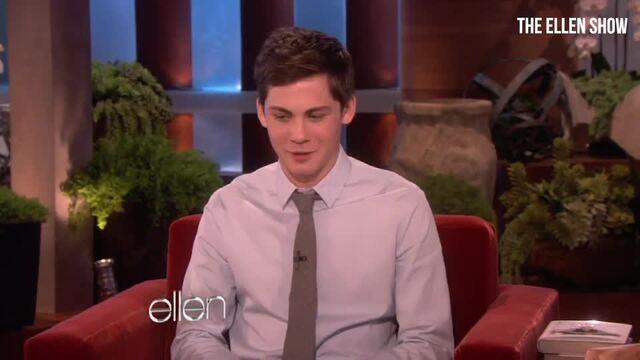 Logan Lerman opens up about being cast as Percy Jackson
Logan as Poseidon? In the Percy Jackson TV series? With this hair? We would LOVE to see it!
Readers, I have gathered you all here today to discuss Logan Lerman. More specifically, Logan Lerman's hair. Even more specifically than that, Logan Lerman's grey hair. Yes, the internet's eternal boyfriend is now rocking a very chic salt-and-pepper look and the people are HERE! FOR! IT!
The new pic, that was shared by Logan's girlfriend Ana Corrigan on Instagram, shows Logan strolling along with a mask hanging off his face, giving us an over-the-shoulder moment and a glimpse at his new 'do.
Needless to say, the snap has sent the internet into absolute meltdown – and it's only strengthened the urgent need to see the actor portray Poseidon in the new Percy Jackson TV series, coming to Disney+.
READ MORE: Percy Jackson author Rick Riordan slams the movies
With the thirst for Grey-haired Logan Lerman getting stronger and stronger, some even commented how the salt-and-pepper vibes were a bit reminiscent of Percy Jackson's grey streak. The pics also caused fans of the Percy Jackson series to double down on their fan casting dreams of Logan playing Poseidon in the upcoming Disney+ TV series.
Logan as Poseidon? With this hair? We would LOVE to see it!
In fact, Logan already spoke about potentially joining the new series as Poseidon in an interview with Entertainment Tonight, saying: "So, they announced the development of this show. I wonder when they will be ready to make it. They've got to approve scripts, budget it, and cast it. Do this whole thing. So, it could be a ways away for them, you know. I'm curious if there would be a role that would be interesting for me or something like that. I'd definitely consider it."
BRB, I'm manifesting.