Here's what Love, Victor's cliffhanger ending means for season 2
22 June 2020, 15:16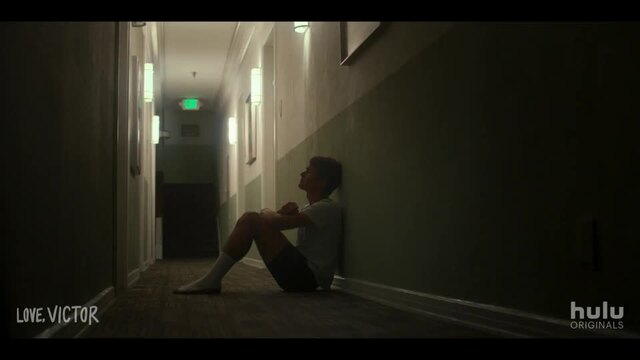 The official trailer for Love, Victor on Hulu
Love, Victor season 1 ends on a cliffhanger, but it sets up some powerful storylines for season 2.
The long-awaited Love, Simon TV spin-off, Love, Victor, dropped into our laps last week (June 17) and people are obsessed.
The show stars Michael Cimino as Victor Salazar, a teenage boy who struggles to find himself after moving to a new city and a new school. The first season follows Victor's journey with his new life, his relationship with girlfriend Mia (Rachel Naomi Hilson) and his interest in Benji (George Sear), all culminating in a cliffhanger that has left fans on the edge of their seats and desperate for a second season.
READ MORE: Love, Victor season 2 is already in the works at Hulu
While Love, Victor season 2 hasn't been officially confirmed by Hulu, the writers are already putting the new season together and they're pretty optimistic that it's gonna happen. Here's how that cliffhanger could impact what's next for Victor in season 2.
WARNING: Spoilers ahead for Love, Victor season one ending!
At the end of the season, just after Armando (James Martinez) and Isabel (Ana Ortiz) tell Victor and Pilar (Isabella Ferreira) that they're separating, Victor comes out. The season ends on Victor telling his parents that he is gay, but we don't see their reactions.
Speaking to EW about the season one finale, show-runners Isaac Aptaker and Elizabeth Berger explained how Victor's coming out will impact the Salazar family in season 2, and how it will differ from Simon Spier's story in Love, Simon.
"Obviously, they are from a very specific background culturally and it is fair to say that it's really going to be something that they're going to be grappling with throughout our entire second season," said Berger. "In the same way that the Simon plotline in the movie [between he] and his mom — played so beautifully by Jennifer Garner — resonated with a lot of people… the story we're telling between Victor and his mother Isabel, hopefully, while different, will also resonate."
In a separate interview with Entertainment Tonight, Ana Ortiz also explained how important the storyline is when it comes to representation for the Latinx LGBTQ+ community: "What's so important about Love, Victor right now is that our culture – being Latino, being Latinx – that machismo thing is still very strong and with us, and I think representation really does matter. I know we hear that a lot but it's true, and I know people in my family who can benefit from sitting down and watching this and maybe being able to start a dialogue for the first time."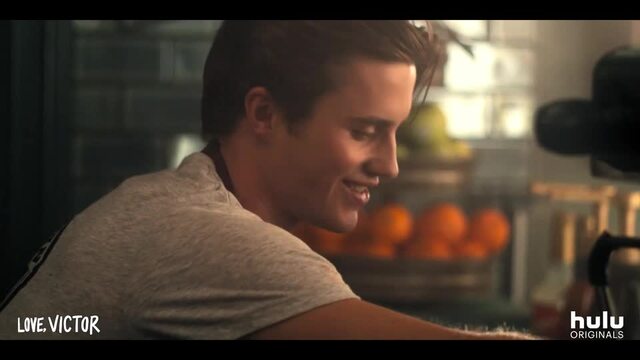 The first look at Love, Simon spin-off Love, Victor has arrived
At the end of season one, Victor also (unbeknownst to him) gets into a bit of situation with Mia, after she sees him kissing Benji. That scene will also play a big part in season 2, and the continued narrative of Victor's journey.
"We have a lot of plot threads to not tie up but continue. One of the great things about doing this as a show this time around is you just have more time to dig into the different chapters of the journey," said Berger. "Obviously, coming out as a young gay man is only one of the chapters, but then there's how you get to live your life afterwards and how everyone in your life responds to it and what the next steps in your identity journey look like.
"We're really excited to say as a show: That was one part of his journey and now the journey continues with this march towards really finding himself and living fully in his identity. We feel there are many more chapters to tell in this story."