How accurate is Blonde? Marilyn Monroe movie slammed over multiple huge inaccuracies
29 September 2022, 15:05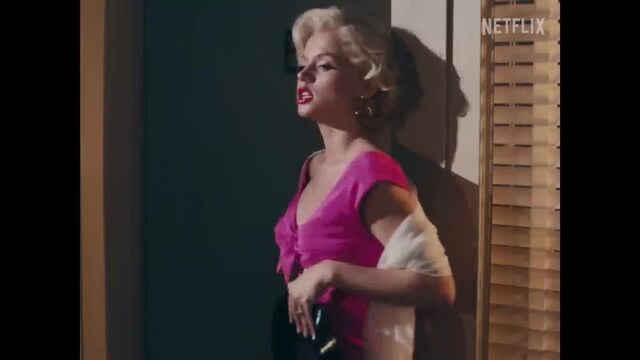 Watch Netflix's Blonde trailer
Netflix's new Marilyn Monroe movie has been called out for "exploiting" the actress and failing to tell her true story.
Netflix's Blonde is coming under fire for "exploiting" Marilyn Monroe. How accurate is the movie though? Is it based on fact?
Yesterday (Sep 28), Blonde debuted on Netflix. The biographical drama is based on the Joyce Carol Oates novel of the same name and is facing backlash from Marilyn Monroe fans. Ana De Armas has been praised for her performance as Marilyn but director Andrew Dominik has been slated for the film's graphic sex scenes, dehumanising script and huge inaccuracies.
READ MORE: Relative of Jeffrey Dahmer victim slams Netflix for "retraumatising" their family
Which parts of Blonde are made up though? Is it Marilyn's true story? Many of the Blonde scenes are completely fictional.
Is Blonde a true story?
Just like the novel it's based on, Blonde is not a biopic but a heavily fictionalised biographical drama. This means that lots of the scenes in the movie are totally made up and should not be interpreted as fact or an accurate depiction of Marilyn's life. In a new piece for AARP, biographer Charles Casillo has now explained just how little of Blonde is historically accurate.
For example, Marilyn's mother never tried to drown her, there is no evidence that Marilyn was ever raped by a film executive and she didn't miscarry in 1957 after tripping on a beach. It was an ectopic pregnancy. Also, while the movie suggests that Marilyn hated her work, she often said in interviews that "the only time she was happy was when she was working".
On top of that, while people have long speculated that Marilyn and John F. Kennedy had a sexual relationship, it has never been confirmed. The scene in which JFK has rough non-consensual sex with Marilyn is made up, as is her threesome with Charles Chaplin Jr. and Edward G. Robinson Jr. As far as we know, Marilyn never had an abortion either.
Reacting to the inaccuracies and the fake graphic scenes, many people are slamming the movie. One person tweeted: "It is exploitative, demeaning and not an accurate representation of the power and wit that was Marilyn Monroe. I feel ashamed for watching this; what a misogynistic, black and white view of a multifaceted and complex woman."
Another wrote: "I could not finish #blonde. It was disturbing and disgusting and not accurate."
I could not finish #blonde. It was disturbing and disgusting and not accurate. While it is true she was sexually abused by men that raised her and maybe other men, this was depicted different in the movie. How this movie made it to Netflix is beyond me. @netflix

— Wear It Like A Diva 🌊💙😷☮️🎼🐶🦋🌞🌈 (@wearitlikeadiva) September 29, 2022
The fact people are going to watch @netflix's #Blonde and think it's even REMOTELY accurate really boils my blood. The director should never ever work again, he literally thinks she was a whore, that all women are whores, he doesn't even like her movies. He's a bastard.

— owen guud (@owenbguud) September 28, 2022
#Blonde is an exploitative, misogynistic, borderline torture film that berates an already tragic figure. De Armas is good but the cruelty behind the made up narrative and the unfocused direction takes away from her presence. This was an awful experience. Painful to watch. One ⭐️! pic.twitter.com/xQgjVCuoM8

— 🇵🇷 Gabriel T. Acevedo 🏳️‍🌈 He, El, They (@Gabuchogram) September 29, 2022
Addressing the backlash over Blonde's inaccuracies and how Marilyn is portrayed, director Andrew Dominik told Sight and Sound: "I'm not concerned with being tasteful. Blonde is supposed to leave you shaking. It's a howl of pain or rage. Of all the films I've made, it's the one that strikes me the most differently each time I watch it."
Drag Race UK's Just May Claps Back At Danny Beard's Shady Remarks | Drag Race Yearbook